The success of Uber comes across as a prime example of how on-demand service economy is flourishing even in this competitive world. It comes across as an inspiration for business owners who looking to carve a niche of their own and grab a bigger share of the pie. And, the most important step to do that is to turn their business mobile i.e. get a cab booking app for it.
5 Features You Should Include In Your Cab Booking App
But, what might seem like just hiring an app developer and getting the job done is a lot more complex than you imagined. You need to have a basic idea about which features you must include in the app – that's exactly what we are going to talk about here –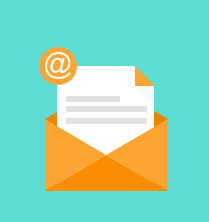 Ready-to-Use Car Clone App Development Solution
1. A simple, interactive and user-friendly UI
When we talk about a taxi or a cab booking mobile app, keeping things simple and substantial is the way to go. Considering the fact that you are dealing with smaller screens here, as compared to computers, you need to be really smart to incorporate the most important information you need from the user in a limited space.
From keeping the signup page to the internal screens, you must ensure that things are simple and clutter free. Keep things to the bare minimum so that users don't get scared looking at a messy screen!
2. Real-time tracking of the cab
Safety has become the prime concern of users when it comes to on-demand cab services. This is the major reason why real-time tracking is the most important feature you need to have in the application.
Integrating your app with the GPS not only ensures that the users can track where they are headed once they are in the cab, but at the same time it also helps them to get an idea about the availability of cabs in the vicinity before they have actually booked it.
To go ahead a step ahead, you can also incorporate the feature of sharing cab routes so that the safety element is enhanced, and the users feel completely secure while they are riding.
3. Quick and easy payment gateways
A flawless payment system is a must for any on-demand service app. And, a cab booking app is no different. You need to make sure that there is transparency in the payment system, with users having the option to pay online or in cash.
Also, making sure that the users get a lucid fare details for the ride, cost estimation, as well as the time of the ride, are some important factors that need to be incorporated into the application to make it competitive and market ready.
4.Option to review the services
Word of mouth goes a long way in business marketing. This is the reason that you need to make the most out of it. And, in order to achieve this, you must give the users a platform where they can share their views about your service quickly and easily. This is the reason adding the option to review your services must be present within your app.
You can use a rating system for the same, or provide predefined metrics like Driver behavior, cab condition, ride quality and the overall experience.
Related Blog: On-Demand Cab Services: A Quick Taxi App for Your Cab Business
5. Cover maximum in limited space
The key to creating a successful mobile app is to be able to cover maximum details in limited space. And, only an adept app developer can help you achieve that.
If you are looking to give your cab booking service a boost by joining this mobile app bandwagon and getting a quick taxi app built, then we, at ValueAppz, can be your best friends. Get in touch it with us by dropping us a line at [email protected] and see what we can do for you. With more than 400 happy customers and high-performing apps, we are sure to help you with your mobile app needs.
Talk to Our Experts Now And Give Your Business a Digital Makeover.