David Murphy, the Founder, and Editor of the Marketing Daily Research rightly say that "the future of the mobile is the future of the online. It is how people access online content now." Indeed, it's true. The mobile has become a dominant factor in everyone's life. In fact, the statistics of Smart Insight depict that 80% of people own a smartphone.
Aren't these facts and figures evident that how critical it is for marketers and businesses to go the mobile way and reap out its benefits? And, what could be a better way than creating an app for your business and becoming the talk of the town? With apps accounting for 89% of mobile media time, a mobile app for your business can work wonders in the success of your business and generate ample ROI.
 Key factors while you create an app for your business
However, with the consistent rise of mobile phones and mobile applications, the competition has become intense. You're doing abundant investment to create an app for your business, hence, you must think about generating significant ROI from it. What good can a mobile app be if it doesn't help you trigger your ROI and profits? Therefore, create an app for your business which is not only high-quality but, user-friendly and seamless too.
Remember, the more the customers are satisfied with your app, the more will be their conversion rate, thereby contributing significantly to your ROI. Clueless how to do this? Well, incorporate the below mentioned key factors while you create an app for your business and see, how it transforms your business for good.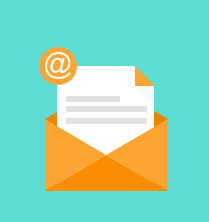 Build Up An App for Your Business. Contact Us Now
Indulge into a deep market research:
Before you create an app for your business, it is imperative to conduct a deep market research. An extensive research can give you a clear picture of your competitor's strength, weakness, and strategy. It can be significant in developing a seamless app as you can conveniently analyze and avoid the mistakes done by your competitors. Moreover, an extended market research can give you an insight on the tastes and preferences of the customers, making it easy for you to create an app that appeals the customers. This will not only help you win over your competitor's customers but, also help you generate ample ROI.
Offer efficiency:
Unless you give your 100% in your app development, it is not going to help you accelerate ROI. It is vital to creating an efficient app which is seamless in every field. Right from easy onboarding, user-friendly features, data efficiency and secure payment gateways, your app should include it all to give users a flawless experience. With 83% of mobile users expecting a seamless app experience, a smooth functioning app can go a long way in maximizing your ROI.
Be innovative, be unique:
Do you know a smartphone user has around 40 apps in his/her mobile on an average. With such intense competition, how can you create an app that stands out in the crowd? Well, being innovative and unique in your app development approach can definitely help you out. In this context, offers, coupons, smart and timely push notifications, sales, happy hours, creative videos, beautiful templates, cool layouts can work wonders in enticing the prospective customers and retaining the existing ones. And, with such far-reaching customer base, conversion rates are bound to escalate, resulting in comprehensive ROI and success.
Get in Touch With Our Team Now.
Understand your target audience:
A mobile app can work in your favor only if you have a thorough knowledge of what you're going to serve your audience. In this context, segmentation, targeting, and positioning play a critical role in understanding the target audience. It helps you get an idea of what customers are looking for in an app, what are their expectations, how the app is going to help them out etc. And, with such clear understanding of your target audience, the popularity of your mobile app is bound to escalate leading to more sales, more revenues and more ROI.
Incorporate impeccable marketing strategy:
Your work doesn't end with the app development. In fact, the real work begins there. A high-end, well-built app can be of no good if it isn't marketed and promoted properly. Unless people know about your app's existence, how can they use it? Hence, before you launch your app, be smart and indulge into a tactical and impeccable marketing strategy.
Moreover, it is critical to initiate your app promotion 2-3 weeks before the launch in order to create ample buzz about your app. In addition, incorporating press releases, blog posts, paid advertising and social media marketing can contribute considerably in marketing the app extensively. Hence, with such impeccable marketing strategy, your app is definitely going to leave a lasting impression in the mind the customers. And, the first good impression goes a long way in enhancing customer loyalty and generating extensive ROI.
Test your app before it reaches the market:
It is important to test your app beforehand and correct loopholes before you launch it in the market. A prior analysis of your app's functions and features can give your users a seamless experience. An app that gives your users instant gratification and contributes to your ROI. Isn't this what you want? So, make sure to test it before the rest.
Considering these key factors while creating an app for your business can really help you last long in this competitive world of apps and work wonders for your ROI.
Wish to create an app that boosts your sales along with considerable ROI? We at ValueAppz develop top-notch apps with our extensive team of skilled and expert developers. We can help you pave new avenues of success with our professional expertise. For any queries, drop a line at [email protected]. We'll be at your service right away.
Let's Build Something Awesome Together.