Food delivery apps are a part of our phones now. Can't even call it a trend, it's more like a necessity at this point. But some apps are booming while some aren't that popular.
Why? Let's find out!!
It's all about the features game. To list out the features that make a successful food delivery system, we have divided this post into three categories.
1. Clients' Perspective
Creating a food delivery app for customers is the most important step. So, this is where you need to put in your maximum efforts. Customers expect a seamless interface, trend-setting designs, and convenience.
This on-demand marketplace solution should allow users to easily browse different restaurants & cuisines, select food items and place orders. Of course, this is the basic feature of a food delivery app (but the most important one as well). Depending upon how easy you make it for your customers to order food from your restaurant will define your initial success.
However, to stand out from the crowd, you need to add some additional features as well. For that, you should analyze your competitors as well as market trends.
To help you out, we have compiled a list of features that will help you provide an excellent experience to your customers, which in turn will help you achieve success.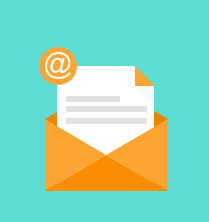 Create Your Own Food Delivery App. Free Consultation
Registration should be the first step when a customer gets on board. The simplicity of your registration process will decide the course of your relationship with your customers. Don't make it too complicated or confusing.
If it's very confusing and keeps on redirecting, they will leave the registration in between and won't come back. Keep an option to create a new account with an email, Google as well as social media accounts.
Functionalities such as adding, editing and removing the items from cart are important. After that, there should be an option (order summary) to confirm the items, quantity, delivery location, and final price before placing the order.
Moreover, it should allow users to add notes, in case of any allergies or some other cooking instructions. If you can provide an ETA, your users will definitely appreciate it!
In-App Payment Gateway and Payment Options
In-app payment integration should be included because customers want options. So Cash on delivery, Debit/Credit card payment, online wallets, and net banking should be included.
For secure and fast transactions, kindly make sure that you follow all the requirements. The use of coupons, promo codes and other offers should also be kept into account while calculating the final cost.
Order Tracking and Estimated Time of Arrival/Delivery Time Estimation
Order tracking feature and the estimated delivery time helps to meet client expectations and improves services. Delivery time plays an important role in the choice of not ordering from a particular restaurant apart from the dishes.
People hate waiting. But if you will keep them informed about their takeaway, it will help you improve user experience. Notifications like order accepted, food preparation, order picked and en route, etc will help users to track the order. 
By optimizing the user experience and building your brand image with the help of reviews you can considerably improve your sales too. Encourage your customers to share feedback and rate their experience. 
2. Restaurants' Perspective
For your restaurant management, you need an admin app integrated within your food ordering system, with the option to create sub-admins for the staff to access and manage order completion.
Moreover, it should help you keep track of the incoming orders, manage staff, menu, inventory & customer data as well as view or access your sales analytics. Now, let's discuss the features to be included in the restaurant app:
Content and Order Management 
Content management for restaurants will be about adding images, dishes, and their description. Apart from that restaurant working hours, addresses and offers will also be displayed.
A good Ux design will help you make sure that the restaurant owners can update, edit/delete menu items, cost modifications, etc, easily. After receiving the order request, order management is the next big step. The restaurant staff should keep updating the status and clarify customer's doubts if any.
Talk to Our Experts Now And Give Your Business a Digital Makeover.
Restaurant Management Dashboard
The restaurant management dashboard is a special portal for the admin. Here the owner will be able to make changes in the menu, description, add new items, manage payment history, analyze rates, client preferences and other features. They will also be able to analyze customer reviews and feedback that will help them improve their services and focus on extract areas that need improvement. 
3. Couriers' Perspective
You can hire a logistics company to handle your delivery. If you choose to have in-house delivery options you'll have to manage the fleet too. If you will create a food delivery app like Foodpanda, it will have features that will help the fleet to perform their everyday job easily.
This step will help you keep a validated track of how many courier partners are with you on board. This will collect their basic information, along with legal information like driver's license and voter card, mobile number, email, etc. 
To update all order requests, drivers will need a mobile app as well. This contains order description and specifications like pickup location, the delivery time and distance to the destination. After looking at all these mentioned details, the delivery guy can accept or reject the requests.
The delivery staff will only have to update the status twice. The first one will be when they pick the order up from the restaurant and the second time will be when they have successfully delivered it. The restaurant and the clients will both get notifications about these status updates. 
Conclusion
By considering all the above-mentioned details, we can conclude that the on-demand food delivery app development demands a lot of time, resources and a professional workforce.
Proper planning and prior learning are required for a seamless experience. Here customers, restaurant staff and the delivery partner are all your clients. A business strategy that focuses on all their needs will be the only one to reach the top and become a successful market competitor.
Let's Build Something Awesome Together.