How To Increase Food Delivery Business Sales in 2023?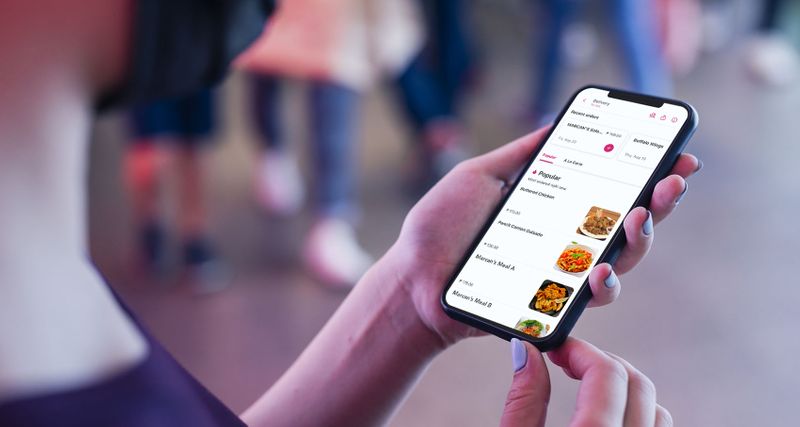 Table of Content
Follow Us
Quick Summary: What are the tips to increase food delivery business sales that are effective and bring the desired results? With the market getting more competitive every day, attracting food lovers towards a particular food delivery app has become a challenge. This blog will help you discover the best ways to enhance business sales and boost revenue.
Building a food delivery app is not the last step towards business growth. With popular food ordering apps like Uber Eats, DoorDash, and Grubhub, how will you ensure that you attract food lovers to your platform?
So, once you have the app ready and have started to pull traffic to it, you also have to ensure that there is constant growth in the number of customers and sales.
If you own a food delivery app, you need to be clear about the following questions:
How to increase delivery orders?

What will be the action plan to increase sales in a restaurant?

How can I expand my food delivery service?
The ultimate goal of any online food delivery app is to engage a higher number of users and convert them into valuable customers. The goal cannot be achieved with one strategy but requires a complete action plan to increase delivery sales. It also requires a deep understanding of the market and the latest trends. Like, did you know that about 60% of Americans order food at least once a week?
💡 Check out: The 2023 Market Insights For On-Demand Food Delivery App Success to know more.
In this blog we will discuss in detail the top 7 tips to increase food delivery business sales with effective and practical strategies. Check out and get your business growth charts growing.
Key Takeaways
Enhancing the UI/UX of the food delivery app should be the priority to attract the audience and keep your customers coming back.
Social media platforms are the best ways to engage and promote the on-demand food delivery app.
Encouraging the users to download the app is another great tip to enhance food delivery sales.
Optimize and present the menu in a way that provides complete information on the food items.
7 Tips To Increase Food Delivery Business Sales
With the on-demand food delivery app market getting competitive, businesses must develop great plans to enhance sales and the number of users on the app. Below are the top 7 strategies to help grow the food delivery app.
1. Enhance The User Experience On The App
The first tip to increase food delivery business sales is enhancing the user experience. When a user comes to the food delivery app, it's the design that they will interact with. About 38% of mobile app users don't interact with an application that provides a poor user experience.
Users who can easily find and order their desired food item get a great user experience, leading to better sales and a good brand image. Further, providing a visually appealing interface, personalized options, and real-time updates helps build trust and satisfaction among the users. This positive experience can further lead to higher-value orders and better sales through the app.
Some tips to enhance the user experience include:
Design the app with a clean and intuitive user interface

Streamline the registration and login process

Keep minimum steps to place a food order

Categorize the menu items
2. Customers Love Offers And Discounts
One of the primary reasons that customers prefer a food ordering and delivery app is the offers and discounts on food. Whenever an offer push notification appears on the users' phones, it makes them happy, and chances are that they will make a purchase even if it is unnecessary.
Offers and discounts often create a sense of urgency among the buyers to make the purchase. Exclusive promotions let the purchasers choose the app over competitors, increasing app usage and order frequency. Though such offers help retain existing customers, these also help attract new customers.
Here are a few suggestions to engage users with offers and discounts:
Segment the audience based on their preferences

Create a sense of urgency

Implement tiered discounts based on order value

Encourage word-of-mouth marketing by implementing referral programs
💡 Learn from the best food delivery apps in the UAE: Top 10 Food Delivery Apps in UAE-Dubai (Middle East).
3. Use Social Media To Its Fullest
We all are aware of the magic and popularity of social media platforms. The importance and value of social media are such that around 40% of customers are likely to spend time and money on restaurants with whom they engage on social media.
Hence, you can add links to all your social media platforms. When a user comes to the app, they are likely to visit the links and even share it with their friends and families if they enjoyed your services.
Tips for using social media for better sales are:
Create engaging and visually appealing content

Leverage user-generated content

Collaborate with influencers and food bloggers

Share food-related tips, recipes, or interesting food facts
4. Ask Your Users To Download The App
Your action plan to increase sales in a restaurant should also include encouraging people to download the app. It is crucial that the audience downloads your food delivery app. It may seem an obvious step, but the harsh reality is that several people still do not download the app.
It is only once they have the app that you can send personalized offers with the latest information and engage them with the attractive UI/UX. Therefore, promote your app on all platforms in a way that allures the viewers to download the app instantly.
A few tips to attract the audience towards downloading the app are:
Offer exclusive discounts and promotions

Highlight the convenience and time-saving benefits

Run targeted advertising campaigns

Emphasize the wide range of menu options
💡 Must read: How to Succeed In The Food Delivery Business in 2023
5. Provide Excellent Services
Another way how to increase food delivery sales is by providing outstanding services to each user. If your customers are happy, they will provide a good rating, ultimately leading to a better market image and increased sales. It also leads to a strong trust, making users return to the online food delivery app.
Fast delivery services play a major role. As per the Upserve report, 33% of consumers are ready to pay a higher fee to get speedier food delivery. Every buyer likes special treatment and a feeling that the brand cares for them.
Some tips to enhance the food delivery services:
Give attention to the add-ons

Ensure that the food is packaged safely

Equip delivery boys with insulated bags

Provide contactless delivery options
💡 You may also like: 7 Biggest Challenges Faced By The Food Delivery Business in 2023
6. Optimize And Present The Menu Better
The sales of a meal delivery app can be significantly impacted by better menu optimization and presentation. First, the app may make sure that the most well-liked and in-demand things are prominently shown by using the menu. It can be done by looking at customer preferences and ordering trends, then classifying and emphasizing those things in accordance.
There are more chances of users buying after seeing these well-liked options, which increases revenue. Creating an intuitive and pleasing interface will improve menu presentation. It can be done by using clear, in-depth descriptions, high-quality food photos, and a user-friendly menu layout.
Here are a few suggestions to optimize the menu:
Use descriptive and appetizing food item names

Include high-quality images of menu items

Highlight popular or signature dishes

Provide detailed descriptions of each menu item
7. Pay Attention To The Customer Feedback
Another proven way to increase delivery orders is by listening to your customers closely. It is the direct way to know the strengths and weaknesses of your food delivery app. The app can improve user experience and satisfy consumer needs by actively listening to users' recommendations, problems, or preferences.
For instance, if numerous users complain that the app's checkout process is too tedious or time-consuming, the business might streamline and improve the procedure. Higher client happiness, more frequent orders, and eventually better revenues are possible outcomes of this. Similarly, you can know what the users like the most about the app; hence, making it even better can be your next step.
Some tips for using customer feedback:
Analyze feedback data closely

Actively encourage customers to provide feedback

Continuously monitor the impact of customer feedback

Share customer feedback with your staff and team
Build A Food Delivery App To Grow Your Customers And Sales
If you already have a food delivery app, you need to work on the above-mentioned tips to increase food delivery business sales. If you are a food startup or an entrepreneur willing to enter the food industry, you need an engaging food delivery app that engages the customers.
ValueAppz is a famous food delivery app development company with years of experience. We can help you design and build an app that meets your business requirements to achieve the desired results. Build an app like Uber Eats and Grubhub and get ready to taste success in the online food delivery industry.
So, what are you waiting for? Contact our professionals, and let's discuss the idea.

Frequently Asked Questions
Q1. What is the projected growth for food delivery?
Delivery and Takeaway Food Market size is expected to rise to USD 466.01 Billion by 2030. Whereas the same-day delivery is projected to reach USD 42.26 Bn in 2032.
Q2. How can I expand my food delivery service?
To expand your food delivery services, you must:

Use tech to accept food orders

Ensure clear communication with users

Provide excellent services

Create an engaging food menu
Q3. What percentage of people order food online?
Studies show that nearly 86% of Americans order food online at least once a month. This number is expected to rise due to the convenience and promotions provided by food delivery apps.
Q4. How can I improve the user experience on my food delivery app?
To enhance the user experience on the food delivery app, you should improve the UI/UX design, simplify the ordering process, optimize app performance, and ensure compatibility across all devices.
Q5. What types of offers and discounts should I provide on my food delivery app?
You can provide offers and discounts like time-limited promotions, tiered discounts, first-time user offers, referral programs, and seasonal or occasion-based promotions.

THE AUTHOR
Mohit Yadav
As an expert in Digital Marketing, I always look forward to keeping up with the latest trends and customers' changing demands. Hence, I focus on content that updates the readers in-depth about the industry.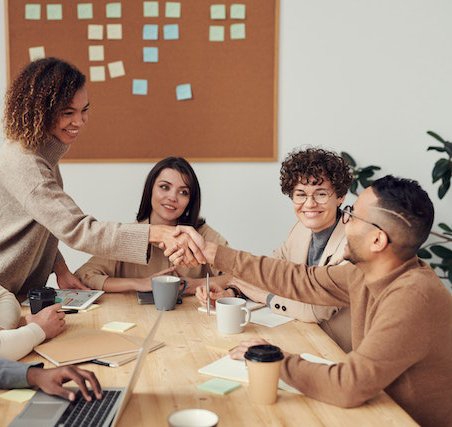 Get ready to digitally transform your business.
Let our team help take your business to the next level. Contact us today to get started on finding the perfect solutions for your business needs.