7 Biggest Challenges Faced By The Food Delivery Business in 2023
March 7, 2023
Giandeep Singh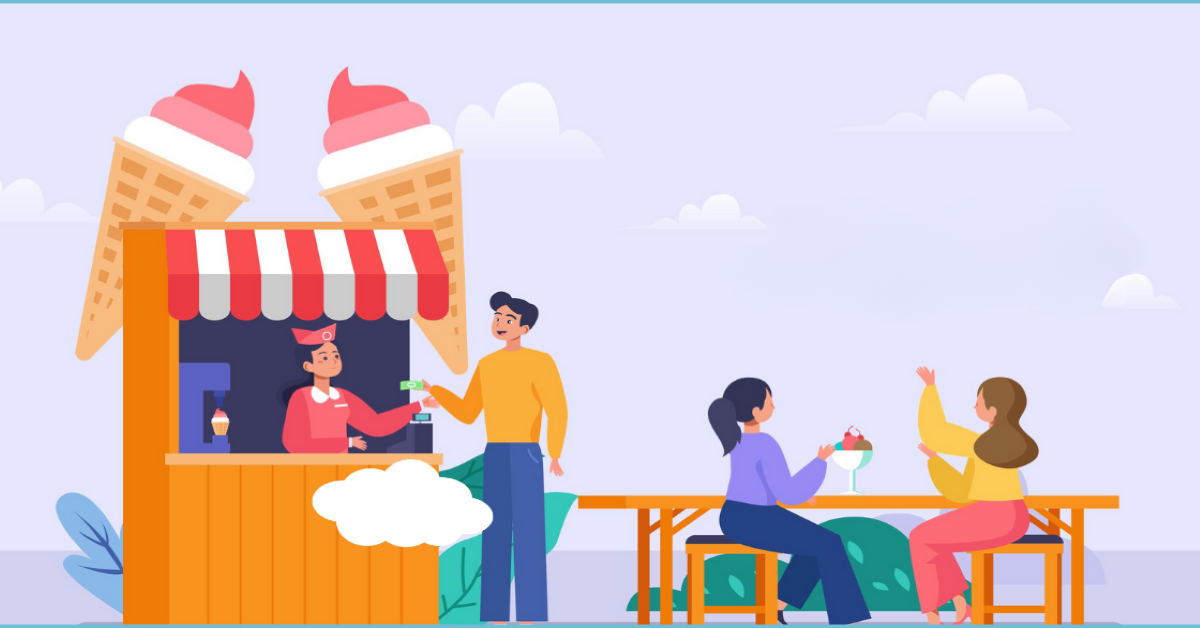 Table of Content
Follow Us
Summary: Food delivery is a complex business that, if not handled well, can create major problems. With the rising popularity, companies are required to be even more careful when dealing with local restaurants and customers. This blog will list the top challenges and what enterprises can do to keep the target market happy.
Introduction
Food delivery platforms have become one of the fastest growing as they provide users great convenience by letting them order their favorite cuisine from their preferred outlet with just a few taps.
Though the food delivery platform seems to be functioning smoothly at the customer end, there are several challenges of such an app that can be noticed by the many restaurant owners and admin end.
Once the food delivery business is in the market, it must evolve over time to attract more customers and enhance retention. Furthermore, the changing trends and rising customer expectations have created even more challenges for the development of the restaurant and food delivery app.
Let's look at the biggest challenges the various food delivery business models face.
Top challenges faced by the food delivery apps
If you own food delivery business, you would already know how hard it is to manage the food delivery app. From attracting customers to retaining them, implementing unique strategies, and reaching the target market, meal delivery service can be a hectic business.
But don't worry; we have listed down the most common challenges that online restaurant delivery services face and also provided the best tips to tackle them.
One of the first obstacles companies in the industry of delivering food face is the change in customer preferences. Eaters are increasingly preferring to order food online instead of dining out. It has created a crowd that is hard to manage for the food delivery and food service industry itself.
Moreover, this has led to a rise in the online restaurant industry, which has introduced new challenges for small businesses, such as engaging and retaining customers, creating a steady client base, and adapting to the industry's evolving economic structure and business risks.
As a result, one must be able to adapt to these changes by offering high-quality services that meet customer expectations.
The solutions
To tackle this situation, you can first collect and analyze customer feedback to learn about their preferences and adapt to their offerings accordingly. For example, you can add various options to the menu, like plant-based, gluten-free, or other specialized foods. 
Secondly, you can invest in technology and innovative delivery models to meet changing customer needs, such as offering contactless or partnering your delivery model with ghost kitchens.
Lastly, you can provide exceptional customer service and build strong customer relationships to create brand loyalty.
Changing market price
Another difficulty that food apps face is unstable market prices. The food industry is subject to numerous factors affecting food prices, such as inflation, supply and demand fluctuations, and government regulation changes.
Therefore, food delivery platforms and services may struggle to keep up with market prices and find the right pricing strategy to maintain profitability.
It can have the biggest impact on the company's margins. If the cost of ingredients rises suddenly, a food business may need to adjust its prices accordingly, which can be difficult if they have already set a fixed pricing strategy.
Similarly, if a delivery company does not adjust its prices to account for rising costs, it risks losing money on each order and damaging its bottom line.
The solutions
To handle the uncertainty of the prices, you can adopt strategies like establishing long-term partnerships with the providers and negotiating contracts that include pricing stability clauses.
You can also use data analytics to track market trends and adjust pricing strategies accordingly. Further, you may also focus on operational efficiency to reduce costs and improve margins for the delivery app.
Higher customer expectations
Customers expect their food orders to be delivered within a reasonable timeframe, and any delays can lead to frustration and dissatisfaction. It can be particularly challenging for food delivery businesses that operate in areas with heavy traffic or that have limited delivery drivers available.
They want their orders to be correct and complete, and any mistakes or missing items can lead to disappointment and negative reviews. The quality of food is also a critical factor in managing customer expectations.
Customers expect the food they receive to be fresh, delicious, and prepared to their specifications. If the food is of poor quality or does not meet their expectations, it can lead to negative reviews and loss of customers.
The solutions
To manage customer expectations in the food delivery business, providing accurate delivery estimates and promptly communicating any delays or issues is crucial.
Offering a user-friendly platform for online ordering, ensuring food quality and presentation, lower delivery fees, no service fees, and providing clear and concise instructions for order tracking and feedback can also help to build customer satisfaction and loyalty for the food delivery app.
Rising competition in the food delivery business
Larger players may be able to offer lower prices due to their economies of scale, which can make it difficult for smaller businesses to compete. It can put pressure on smaller companies to reduce their prices, which can impact their margins and profitability.
Bigger players may have more extensive marketing budgets and brand recognition, making it easier for food businesses around them to attract customers. Top food delivery companies often have more extensive partnerships with restaurants and other food service providers.
It can make it more difficult for smaller businesses to establish partnerships with these providers, limiting their offerings and making it more challenging to compete on a level playing field.
The solutions
One of the best ways to fight with the competition is to focus on your unique value proposition for competitive advantage. Differentiate yourself by offering specialized cuisine, providing personalized customer service, improving delivery speed and accuracy, and leveraging technology to enhance the user experience.
Also, expand the network with local restaurants and outlets for a broader partnership to give customers various options.
Managing logistics
Logistics is another concern in food delivery services, as this industry is time-sensitive. Customers expect their food to be delivered quickly and hot, so companies must carefully manage their food delivery business plan, routes, schedules, and staffing to ensure timely food deliveries everywhere.
In addition, food safety regulations require that perishable items be stored and transported at specific temperatures, which adds a layer of complexity to logistics planning. There can be several questions like:
Whether to keep the distribution radius confined to a few regions or to appeal to a broader geography

Is there scope for having higher orders from a particular location?

Allocating the correct number of vehicles

Ensuring the food quality
Food delivery companies often work with various partners, including restaurants, delivery drivers, and third-party logistics providers, each of which may have different capabilities and requirements.
It can make coordinating deliveries efficiently and effectively hard, especially during peak times when demand is high. 
The solutions
To address the logistics challenge in the food delivery business, companies need to adopt a comprehensive approach that includes several key strategies. One such method is to invest in technology that enables real-time tracking of orders, delivery routes, and driver performance.
It can help companies optimize delivery networks, improve efficiency, and reduce costs.
For example, on-demand food companies can use machine learning algorithms to do market research to predict demand patterns and adjust their delivery schedules accordingly or use GPS tracking to monitor delivery drivers' locations and reroute them if necessary.
Unstable customer base
For food delivery startups and even established brands, their customers are the key asset for business success. An unstable customer base is one of the most common issues in the food delivery industry.
The customers may be purchasing food from one app, but if they get the same dish at a lower price or a better offer, they would not think twice about shifting to the other app.
This scenario leads to instability and directly affects business growth. Even the big names of food delivery platforms like UberEats and DoorDash face these problems.
Hence, the user's loyalty can easily divert to the platform that offers better schemes.
The solutions
One strategy is to invest in marketing and advertising to attract and retain new customers. Companies can use targeted campaigns to reach specific customer segments or offer promotions and discounts to encourage repeat business.
In addition, companies can use data analytics to better understand customer behavior and preferences and use this information to tailor their marketing and menu offerings to meet changing demand.
Another business strategy used is to diversify its offerings to attract a broader range of customers.
For example, companies can expand their menu offerings to include a variety of cuisines and dietary options or partner with local farmers and producers to offer fresh, locally-sourced ingredients.
It can help companies outstand themselves from competitors and appeal to customers with different tastes and preferences.
Food quality control
Food quality is another concern in food delivery apps, as customers expect their food to be safe, fresh, and high-quality. With the increasing popularity of on-demand food delivery applications, customers rely more on local restaurants and delivery partners to provide food that meets their expectations.
However, when ordering through the app, customers have limited ability to inspect the food before consumption, making them entirely dependent on the quality of food and the processes used by the restaurant owner and delivery service.
The solutions
To address these concerns, the admin set up quality standards for restaurants and delivery partners to adhere to. These standards may include food safety guidelines, the ingredients' quality, and packaging requirements.
Restaurants may also be required to follow strict preparation and handling protocols. Delivery partners may need to use insulated bags to ensure the food is delivered at the right temperature.
Despite these measures, food quality issues can still arise in food delivery apps, such as food not meeting customers' expectations or being unsafe to consume.
In such cases, food delivery applications usually provide customer support options to report the issues, and customers may receive refunds or credits to resolve the issue.
Working with the top food delivery app development company
The challenges listed above clearly show that the growth in food delivery service can be tricky. The constant change in the consumer's taste and preferences, shifts in market trends, questions regarding the food quality, etc., leads to difficulty in growing the restaurant delivery service.
Hence, companies in food delivery service need to be on their toes. They should continuously be updated about what's happening in the market and how it can be tackled for better business growth.
By contacting a food delivery app development company, the owner of a food delivery business can ensure that their application meets all the criteria to stay ahead of the competition.

At ValueAppz, we have an experienced team of app developers who can help you build a successful food delivery business.
If you are a food delivery startup, our team will help you build the food delivery business. You can also opt for food delivery clone apps to save your startup costs and get started quickly.
Contact one of our professionals and skyrocket the growth of your food delivery service.
FAQs
How do food delivery services ensure food safety during delivery?
Food safety is another concern in the food delivery business. The safety of the food cannot be compromised, and as per the guidelines, the food should be handled and delivered by trained personnel only.
How do food delivery services manage delivery logistics during peak hours?
Some strategies that can be used during peak hours are creating a realistic budget plan, choosing the right delivery partners, using forecasting methods, and investing in additional inventories.
What are the best practices for ensuring customer satisfaction in food delivery?
To satisfy the consumers in the delivery business, adapting to the latest technology is crucial to make the process robust. Clear communications, detailed menus, and food packaging skills can be helpful.
What measures do food delivery businesses take to ensure on-time delivery?
To ensure on-time delivery, businesses optimize their dispatch and route. Further, connecting systems, using innovative tech to manage orders and expectations, and keeping flexible coverage options are the top ways.
What are the main challenges faced by Zomato?
Some of the challenges faced by Zomato are the competitive landscape, expanding and growing in the small towns, and the AOV (Average Order Value).
THE AUTHOR
Giandeep Singh
I am a writer and marketing specialist who loves to explore new digital strategies to boost business growth online.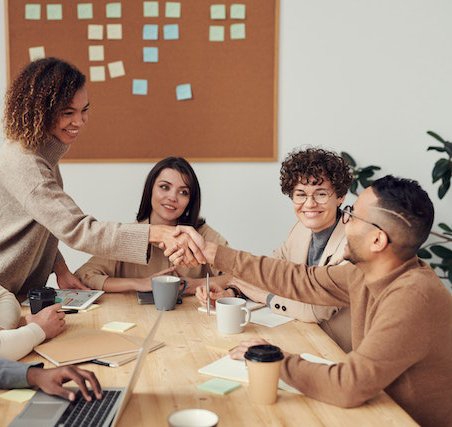 Get ready to digitally transform your business.
Let our team help take your business to the next level. Contact us today to get started on finding the perfect solutions for your business needs.