Top 'On-Demand Grocery Delivery App' Features Your App Can't Afford to Miss
June 15, 2021
Giandeep Singh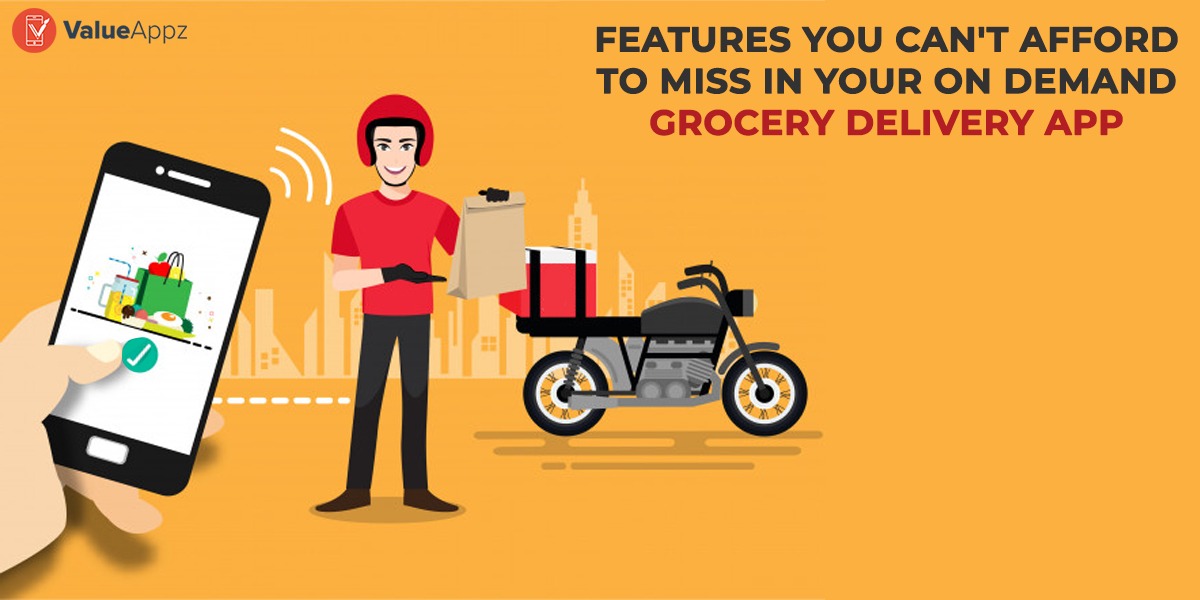 Powerful trends like competitive pressure, changing attitude of customer behavior, and technological advances are already influencing the grocery delivery industry. Those who already existed in the market are learning to identify threats, grab the opportunities, and catch a wave of profits. Others who have just entered the market are trying to understand how to catch up with the existing ones.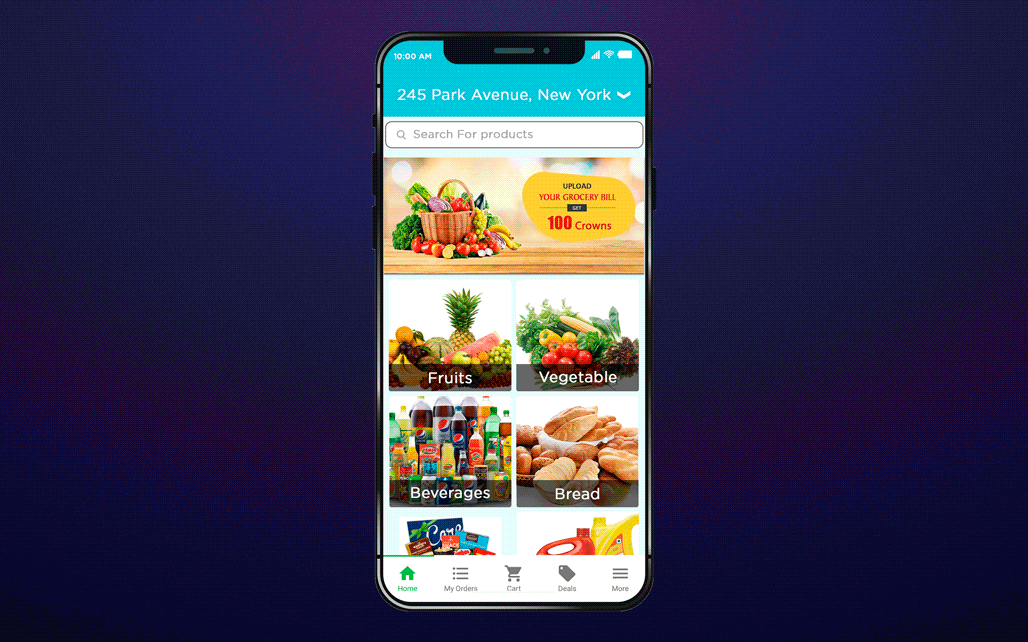 The winner in the grocery delivery market is those with the potential to deliver fastest with continuous customer support. And that majorly relies on how well you have designed your on-demand grocery delivery app. Since your app will be the significant point of meeting for both the customers and the sellers, a keen eye to build an on-demand grocery delivery app is an absolute must. 
Technicalities aside, we will mention top features for developing an intelligent on-demand grocery delivery app, a sure-shot way to succeed in the grocery market.
So, here are essential app features for all parties involved in the grocery delivery business, which are as follows:
Let's explore all essential features to be incorporated in all versions of a successful grocery delivery app. 
A customer app must include all features necessary to make the shopping experience easy for the customers. So, here are some essential features that you will need to incorporate in your on-demand grocery delivery app.  
It could be difficult for the customers to find out from thousands of products. However, if a smart search option is given, it can help them find the exact product they are looking for. 
Signing up shouldn't be a hard deal for the customers. They must have the option to register via email or social media easily.  
Customers must have access to all the categories mentioned on the app and easily search it using the smart search option. 
They must have complete access to the orders they have received and even the ongoing ones to keep track of everything they have ordered using the on-demand grocery delivery app. 
Ease to access shopping cart where they can add as many products as they want. A customer app should be so designed that it doesn't hang when the bulk of products are added. 
A good customer grocery delivery app will always have the payment gateway integrated to ensure that every customer enjoys the convenience of paying using their favorite payment mode while keeping track of all transactions. 
Get in Touch With Our Team Now.
Customers have become much impatient than they were ever before. They want instant notifications on activities that happen on the app. So, be it when they place an order or make the payments, they need to receive instant notification for the confirmation. 
Remember, we just told you about the impatient customers! Order tracking is yet another feature that keeps their curiosity at rest. When customers can see at what time their order started and in what duration will it reach the destination keeps them happy. So, the order tracking feature is a must. 
Another version of an on-demand grocery delivery app is the sellers' app. The app is designed with the motive to easily list and manage current orders, required products, delivery addresses, and contact details of buyers. Here are essential features to be incorporated into this app. 
No buyer would want to be listed on an app where the registration process is complicated. However, easy signup via email or social media is the perfect feature that every buyer would enjoy. 
Current/Completed Orders Listed
The seller app must give sellers the ease to list and efficiently manage all current and completed orders in one place. That's what makes their work quicker and simpler. 
The app must have enough space to list their products and write a detailed description of their products. For example, a space for proper title and description along with space for product image would do. After all, many consumers rely on product descriptions to make a purchase decision. Hence order descriptions are essential. 
Sellers need to update order status quickly – right from in-progress to order delivered; everything must be quick and right on time. Therefore, the option to change order status is essential for the seller's app to inform the customers.  
Messenger/Calling Feature
Since it is vital for the sellers to contact the buyers on time, having easy-to-click messenger and calling features is essential in any on-demand grocery delivery app. 
Sellers want to ensure that their product reaches buyers on time, for which they need a built-in map to reach the destination in the expected time using the right direction and route. 
Using the admin panel, the admins not just manages both shoppers and sellers but also address all queries from users as well. Hence, this app should be simple, easy to use, and easily managed. Admin panel is also responsible for managing all orders and financial transactions. So, here are all essential features that need to be implemented in this app:
Like buyers and sellers, the admin must have easy login options to use the app and manage everything in the grocery business. 
This app must have an easy-to-manage list of the users (customers and sellers) and every activity in place for seamless management. 
Talk to Our Experts Now And Give Digital Makeover to Your Grocery Business.
Admins need to review every user who is registering on the app. It is essential to get registered only genuine users, a track of which has to be kept by the admin. There should be a proper section or space where admins can do that. 
Manage Product Categories
Admins should be able to keep track of all the old, new, and to be launched product categories on the app. And, not just product categories, but sub-categories and their availability is also taken care of by the admin. 
For admins, it is essential to track all existing, in-process, and orders that are scheduled for the future. They need to see whether the grocery business is operating seamlessly or not. Hence, this app shows them all order details in one place for seamless order management and smooth grocery deliveries. 
There is no chance an admin would want to shy away from tracking all financial transactions. It is an inherent part of the grocery business and growth. So, an admin panel app allows admins to view and manage all transactions hassle-free for a smooth flow of transactions. It even includes planning about the vouchers and discount coupons.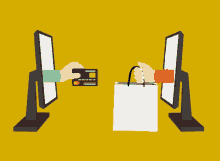 On-Demand Grocery Delivery App Must Have These Essential Features
For successfully operating the grocery delivery business, it is necessary to indulge in high-end on-demand grocery delivery app development. All the features should be precisely placed in the apps to ensure all app versions function seamlessly towards a smooth flow of operations in the grocery business. Remember, the success of your grocery business depends on how well you get your on-demand grocery delivery app developed.
Let's Build Something Awesome Together.
THE AUTHOR
Giandeep Singh
I am a writer and marketing specialist who loves to explore new digital strategies to boost business growth online.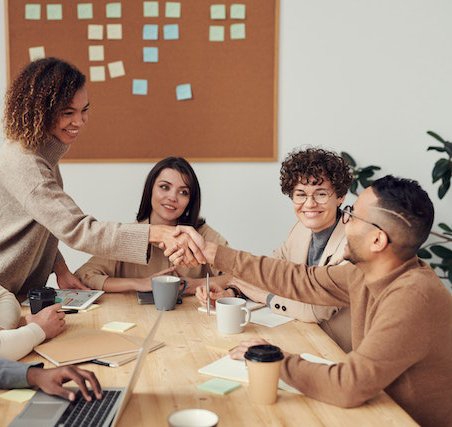 Get ready to digitally transform your business.
Let our team help take your business to the next level. Contact us today to get started on finding the perfect solutions for your business needs.