Upgrade Your Grocery Business Via Our Clone App Solution
August 5, 2021
Giandeep Singh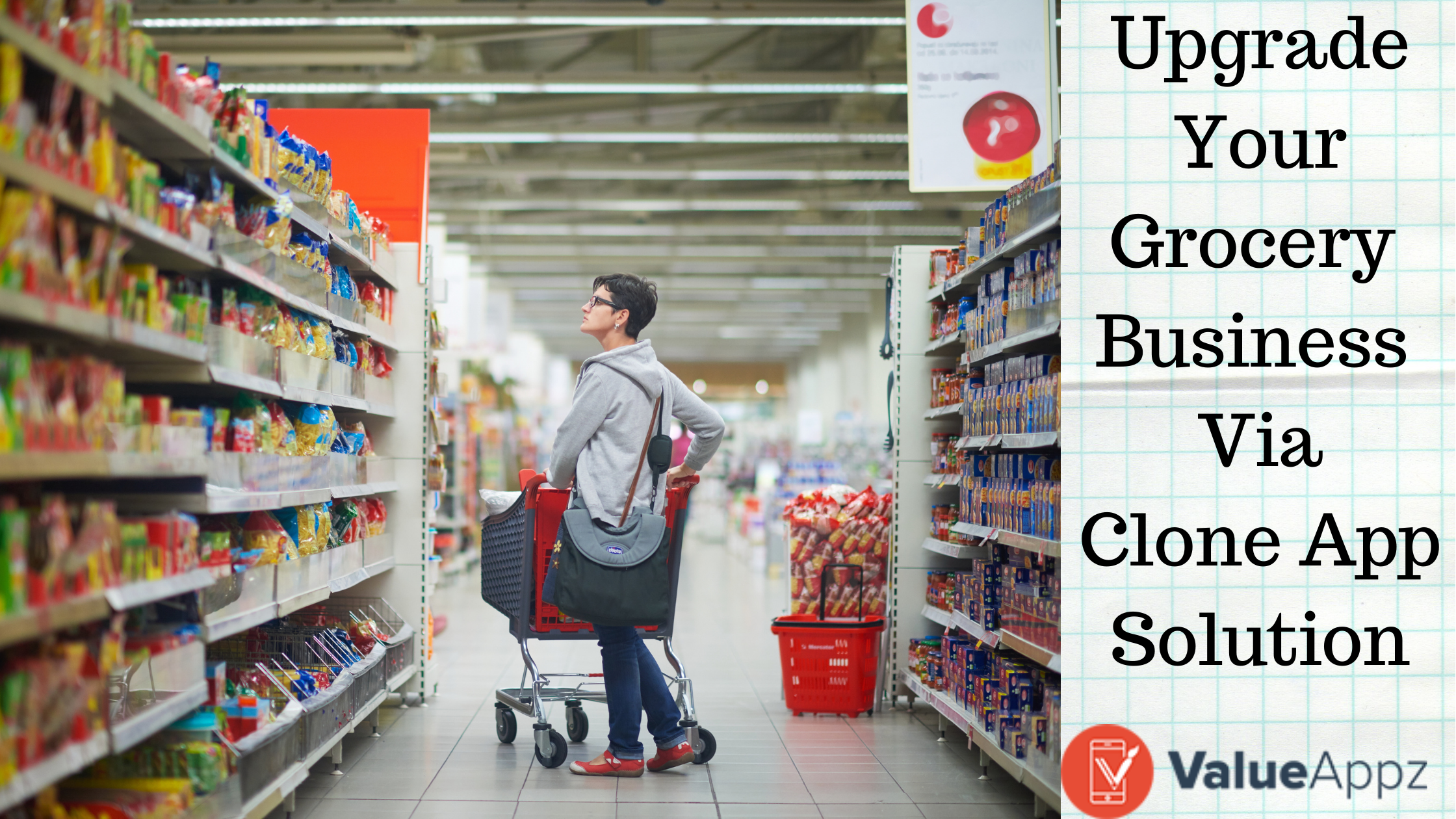 Industries all over the world have witnessed a 360-degrees change in their operations in the last few years. The most significant and most impressive developments in the previous decade have been witnessed in the field of e-commerce. Advancement in technology and access to high-speed internet are the two most important factors that have changed the online shopping experience. The online shopping experience is no longer limited to durable goods only; now, a wide range of perishable and non-durable grocery items is also readily available to us. 
According to GroceryDrive, it is estimated that approx. Thirty million people will turn to online grocery shopping by 2022. Statista reported that the online grocery market in the United States would increase from US $28.68 billion in 2019 to the US $59.5 billion in 2023. According to the same source, the number of grocery app users in the United States is projected to increase to 30.4 million by 2022. Business Insider also highlighted that 10 of the total grocery customers choose online grocery shopping daily. The increasing prospects of the online grocery market worldwide are the most excellent sign for you to opt for grocery app development. 
How to scale up your grocery business with your grocery app?
The best way to start an online grocery business is by building your grocery app. But how will your grocery app help you in scaling up your grocery business? Let's explore the essential aspects of this process.
The best option for retaining your customers and experimenting:

 With the help of your 

grocery delivery app

, you can establish your business online and experiment with your marketing strategies. You can introduce new techniques and check for yourself if it builds up your customer base or not. If it does not, you can always replace the online marketing strategy with something better. Creating your app will help you build a base of loyal customers who can come back to you every time for online grocery shopping. Through a user-friendly app, you can establish a closer relationship with your customers.
Increase your revenue:

 Your grocery delivery app will help you explore multiple avenues for revenue collection. Since the online grocery market will focus on a much larger region, your number of customers can also increase, leading to an enormous revenue collection. With the current pandemic-related restrictions, it is becoming challenging for the customers to go out and shop physically. As such, an increasing number of customers prefer online shopping. After all, what can be better than staying at home and shopping for groceries? With your customized grocery app, you can generate considerable revenue by selling grocery products and advertising opportunities to different brands. 
Become a part of the competition:

 To establish a big name in the online grocery market, you need to be at par, if not at the next level, with your competitors. How do you ensure this? Well, through your grocery app. Your grocery app provides you with an opportunity to customize your services for your target customers. You can provide better services at better prices to attract more customers. Since many grocery shoppers are moving to online shopping, you might want to step up your online marketing strategies. 
Feedback and consumer behavior:

 With the help of your grocery app, you can understand the behavior of your customers, based on which you can strategize your online marketing campaigns. You can gather feedback and analyze reviews through a feedback mechanism, which is readily available and accessible through online grocery apps. It will help you in improving your services on all fronts. With the details of the trends and patterns at your disposal, you can effectively plan and draw strategies. 
Cost-effective:

 Perhaps one of the essential determinants of why your grocery app would be the best investment is its cost-effectiveness. It is a false assumption that investing in your grocery app can be expensive. It is a one-time investment with easy returns. Since the online grocery app focuses on a much larger geographic area, your customer base can increase considerably. With more customers, you are likely to get better returns. Launching digital marketing campaigns through your grocery app will reduce the overall cost and time required for this process. With the growing popularity of email marketing and subscription-based online platforms, keeping track of your customers has become more accessible. All the information of users and orders placed can be stored safely, which will make your accounting and other related operations much more effortless. 

 
How to build your grocery app?
Almost every industry has now started offering its products and services through e-commerce as well. The same case is with the grocery market – every year, there has been significant growth in the market share of the online grocery platforms. If you are an entrepreneur or a small business owner engaged in the grocery business, investing in grocery app development is the logical next step. You must be wondering how to build your grocery app? Creating your grocery app can be an expensive and time-consuming option. As a business owner, time and money is something that you need to save as much as possible. Therefore, you need to start the grocery clone app development process while keeping these factors in mind. A grocery clone app solution will use the existing APIs of an established app to build your grocery app. This clone app will have all the functions and designs-just like the leading grocery delivery apps, increasing the chances of success with your endeavor. 
The first step for creating your grocery clone app is deciding which existing grocery app you wish to model your app on. There are many options at present – from Instacart, Grofers to Amazon and Walmart. You must choose the best existing grocery app for modeling your grocery clone app for better chances of success.   
Now, to create your grocery clone app, you can follow the steps that have been mentioned below –  
· You will have to go through the trends and patterns that are dominating the online grocery market. It will help in making your grocery clone app more relevant for your potential customers. 
· You will have to identify your potential customers. This will help you in planning and strategizing more efficiently and effectively. 
· Referring to the model on which your grocery clone app will be based, you will choose the features to include in the app. 
· To get proper feedback on your grocery clone app, you will have to roll out a beta version of the clone app. This will help you in checking for the bugs and errors that may be present in the app. 
· With the help of the beta app, you will be able to identify and fix all the bugs and errors in your grocery app clone.
· Once you are through with bugs and errors, you can launch the final app.  
Functionality and Features to Include in Your Grocery Clone App
There are multiple grocery apps available in the market. To make your grocery clone app stand out, you need to choose the best functions and features in your grocery clone app. Some of the most essential features to include in your grocery clone app development that will make your app unique are –  
Save your time:

 Time is the most crucial aspect when it comes to online marketing. Customers prefer online grocery shopping because it saves much time. With the help of the data collected, you can predict deliveries of orders.

Multiple revenue sources:

 With the help of your grocery clone app, you should be able to establish for yourself multiple revenue avenues. Through delivery fees on orders, income collected through advertisements on the grocery app, and additional revenue from your partner platforms, you can generate revenue from different sources to maximize your income. 

Integration of your app:

 Your grocery clone app must integrate itself with the POS system to enable a smooth payment experience through different modes. 

Offers and coupons:

 You must create a loyal customer base for your venture, and to do that, you should offer seasonal and special discounts and coupons that can easily entice more customers for you. 

Easy user interface:

 To make your grocery clone app more effective, you must ensure that your app has an engaging user interface, which is easy to use. There should not be any complexities in using the app.  
Grocery clone app development is not an easy process and involves many intricacies. Therefore, for a smoother grocery clone app development process, it is advisable to go for an expert grocery delivery app solutions provider who will help you create your grocery app in a cost-effective and hassle-free manner.
Let's Build Something Awesome Together.
THE AUTHOR
Giandeep Singh
I am a writer and marketing specialist who loves to explore new digital strategies to boost business growth online.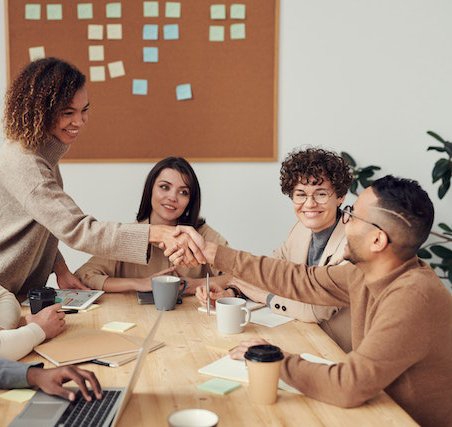 Get ready to digitally transform your business.
Let our team help take your business to the next level. Contact us today to get started on finding the perfect solutions for your business needs.