The boom in the mobile app market is not something that's hidden from anyone. While app developers are making a heyday as their skills have suddenly become in huge demand, there is a lot more than meets the eye when it comes to developing a successful business app. According to Gartner Inc., the success rate for mobile apps through the year 2018 is going to be a mere 0.01 %.
Factors where most small businesses go wrong while creating the app
If you have been contemplating about getting a mobile app for your small business, then you need to be wary of the factors where most small businesses go wrong while creating the app. What are those factors?
Let us have a look at them one by one –
1. They don't invest time in market research
Before building an app, you must have answers to these questions – what does your app solve? Is it really a problem that you are trying to solve with your mobile app? And, if it is then what sort of competition will it have to face when it comes out? Have you thoroughly thought about executing the idea or is it just something that crossed your mind?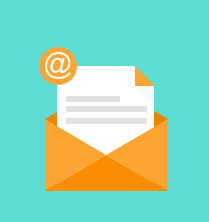 Contact Us Now For a Free Quote.
All these factors are part of the research work you need to do before jumping straight to building an app for your business. If you don't have an answer to any of these, then it is time to think over and get answers before you begin.
2. They rely heavily on the in-house talent
When you are running a small business, you don't have the luxury of spending lavishly on the mobile app. This also means that you might think of having your in-house team take charge of the app development process as you have a team adept in handling CSS, JavaScript, and HTML capabilities.
This is where most small businesses go wrong. By doing so, you are playing with time! What your in-house team, with people trying their hands on a mobile app for the first time, will do in 3 three months, a professional small business mobile app development company will accomplish in a month or even lesser.
3. They don't take testing seriously
Even if you are ready to comprise on time factor, as you are tight n budget, you must never forget that testing meticulously is as important as building the app. The entire user experience depends upon how thoroughly you have tested the app.
Sadly, this is where most small businesses don't invest enough resources. Remember, even a signal crash is enough to take the user away from your app forever. So, you cannot afford to take mobile app testing lightly if you are thinking of developing your small business mobile app.
4. They don't have a marketing plan
No matter how great or useful your mobile app is, in today's competition you cannot succeed without a kickass marketing strategy. But most small businesses think of it as wastage of time and money. Mobile app marketing is a highly specific field, with its own strategies.
You need to have a marketing plan on how you are going to launch the app in the market to make it a big hit!
These are the four major reasons why most small businesses fall flat with their mobile app development endeavors.
Yes, they are tight on budget. Yes, they have their limitations. But launching a poorly developed app is as bad as not having an app at all.
If you want to make your app a success story, then you cannot afford to make the mistakes mentioned above. This is where we at ValueAppz come into the picture. With our team of seasoned app developers and designers, we can take care of all your requirements for small business mobile app development. And, delivered a polished product that is going to be a hit in the market! Get in touch with us at info@valueappz.com we will be there to help you in no time.
Get in Touch With Our Team Now.