Due to long traveling hours and hectic working schedules, more and more shoppers are purchasing items on their mobile devices or convenient shopping. Changes in the work culture are shaping the consumer behavior and organizations to adopt newer technologies.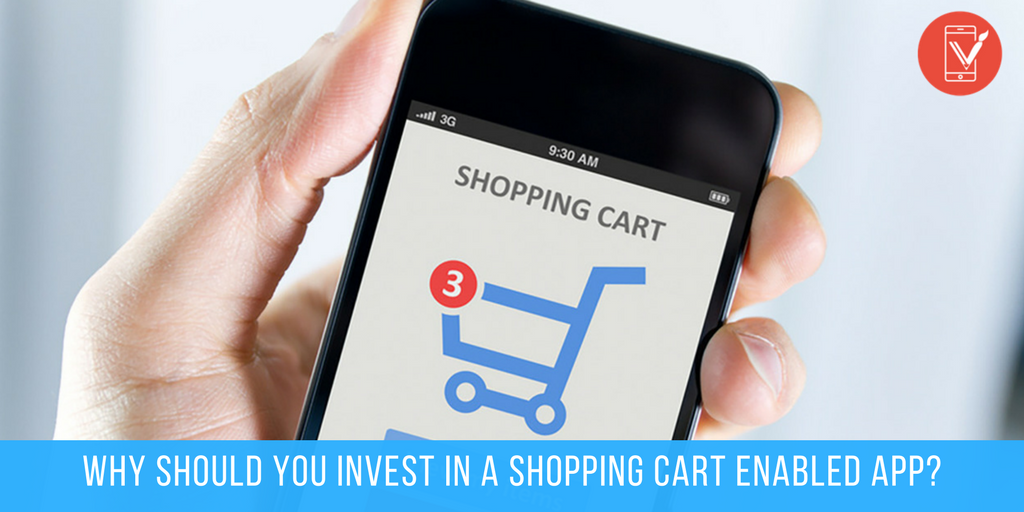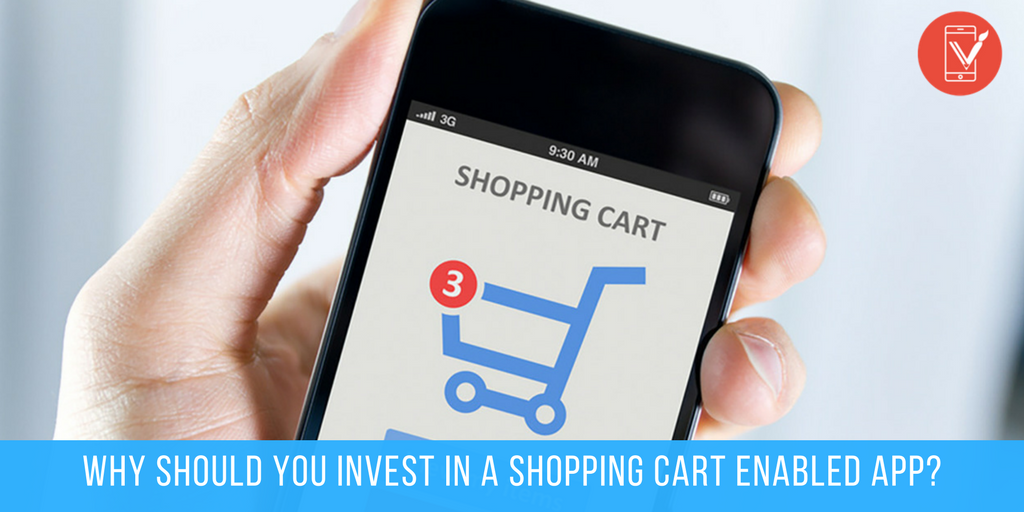 According to Ecommerce statistics, 40% of global Internet users or more than 1 billion people have bought products online in 2016. A personal recommendation can increase conversion rate by up to 5.5 times, and 4 out 5 consumers use a smartphone to shop.
After surveying 25 countries, PWC reports that
Globally 54% of consumers buy products weekly or monthly
34% believe that mobile phone will become their primary purchasing tool
67% say that reading or writing social review influences their online behavior
From the above statistics, there is a need for retailers to adopt mobile app-based shopping technology as the mobile app users will just continue to increase. And by app-based shopping, it means not just any mobile app, but a shopping cart enabled an app that can let the users buy and pay within the app.
A priority in investing in a mobile app will enable the retailer to use their e-store for better efficiency, build more extensive shopping capabilities, add an extra point of sales, and promote cashless as well as easy payment methods. A well designed and engaging mobile experience can persuade a consumer to buy more than required.
Trends that are compelling businesses to use shopping cart enabled e-Commerce Mobile Apps
Apps are addictive
A good mobile app is more than just convenience shopping. It provides personalized shopping experience, conveys the product details and its review from other users and shows related products according to consumer interest. It seamlessly connects customer physical experiences with online features. By ordering the item online, customers fulfill their requirements without actually investing extra time in physical verification.
Track customer sentiments
Retailers are consistently serving their customers with newer trends and are focusing improved customer experience. Mobile Apps track consumer interest, quality standard, preference and new brand-related topics of discussions among customers. This information gives new insights for the businesses to make a decision according to cutomer sentiments.
Better inventory planning
Smartphones can be used to record and track inventory. Companies can efficiently manage their inventories because they will have more insights towards what's more in demand and the consumption patterns of the customers. Online Consumer requirement can be fulfilled by supplying the item from any store – so that's again an add-on.
Customers love incentives rewards and deals
Allowing customers to earn loyalty points or exclusive offers improve the custom retention. It acts as a driving force to increase sales linked to the mobile shopping. The loyalty program is a perfect way to excite the existing customers, reduce consumer churning and instigate repeat orders.
Let us understand how retailers can adopt Apps to provide better experience to customers
Know your customer
If you know that your user is an interested in a certain brand, style or product, you can automatically send updates about the various choices, discounts or deals on that particular brand or product. You can anticipate the user needs and provide relevant information based on their requirements. You can provide a more personalized and exclusive experience to each of your customers.
Contextual advertising
You can provide added features to your app where ads are displayed according to the location, need or occasion-specific events such as anniversary, birthday and more. For example – App displays specific offers if the customer is just 500 meters away from your store.
Payment Flexibility
Instead of waiting in the queue, apps can be used to make an immediate payment by scanning a bar code or inputting product details. The convenience factor is that there is no waiting time and no physically carrying of credit or loyalty card.
Other benefits
Fewer sales staffs will be required to manage the store. Efficient and personalized technology in place will help the consumer to find what they are looking for.It will be possible to make more sales with lower costs.
As per the changing trends, apps provide alerts and reminders as per the customers' past shopping patterns and lifestyle habits. In future, apps can not only manage the users' shopping list, but it can also build shopping list automatically such as by reminding of product expiry or suggesting hotel room or connecting flights in case you missed the flight in case of a travel app.
Similarly, whether it is the travel app or a clothing app, a food ordering app or a salon & spa app, a shoe store app or a grocery app, if you allow in-app purchases with shopping cart enabled apps, it is sure to work in your benefit along with many rich features that it can offer.
Looking to build a shopping cart enabled app for your business and giving it an e-Commerce makeover? You are at the right place reading just the right thing. ValueAppz is a powerful mobile app solution that offers quickly launchable e-Commerce apps with powerful and cutting edge features. With having built more than 350 successful apps, Valueappz can surely add value to your idea – to convert it into a yielding reality. Just drop us a line at info@valueappz.com to know more or raise queries – we will be happy to help!