Online shoppers these days are well-accustomed ordering for their various needs using various eCommerce apps. Their learning levels of adoption of new technologies like online ordering are high. Entrepreneurs offering a service or a product hence must have a mobile presence made with the help of app development service providing companies like ValueAppz. An eCommerce app will help boost up ordering activities better than before. Every eCommerce business aims in providing world-class customer service to their consumers. Apps help them make its impact better and larger.
Ways to Make Ordering  from Your Ecommerce App
Here are 5 ways how an ecommerce apps boost sup the impact of online ordering from apps :-
1) Personalized Services –
Trust is related to people and not between software. Hence, it is extremely important that the e-commerce app has enough personalization cues added which help the customer bond with the brand at a personal level. Giving customers all transparent information about the company, sending personalized messages from the Founder or giving them opportunities to speak to the customer care team under all circumstances help make the service personalized.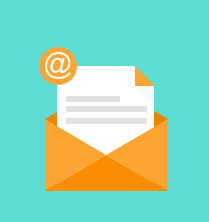 Want Your Own Ecommerce App? Let's Connect.