How To Get Started With Handyman App Monetization?
April 17, 2023
Mohit Yadav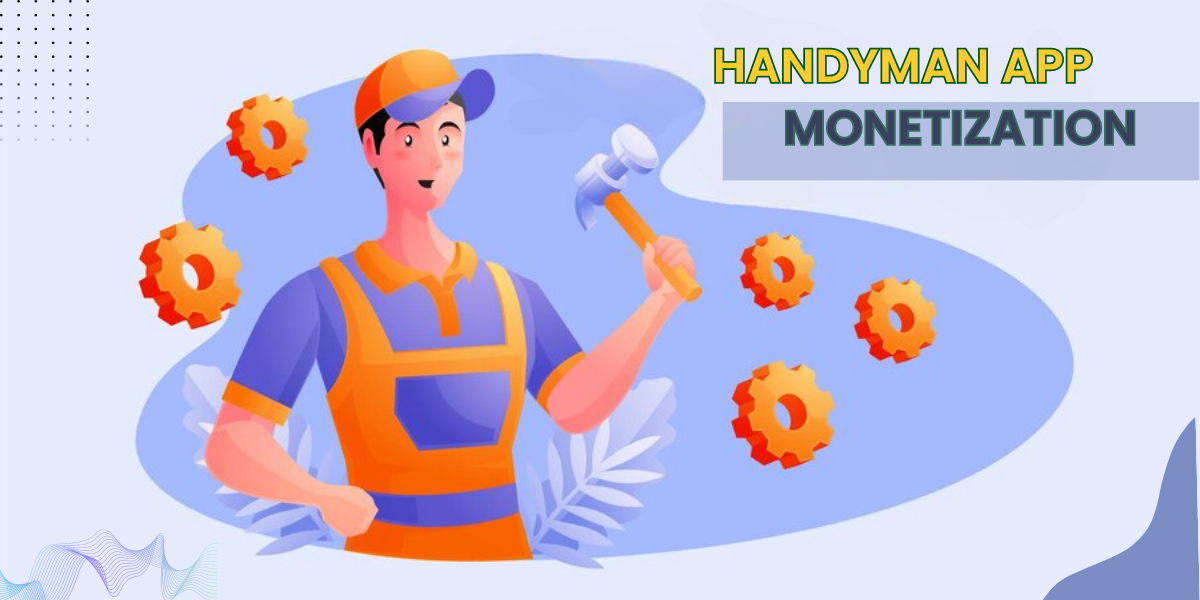 Digitizing your home services business can help you more than you can imagine. The fast-paced world has made everyone appreciate convenience overall. Whether it is food, a cab, booking a hotel or flight, or purchasing clothes, customers love to have everything at their fingertips. Home-related services are no exception to the trend. People love the ability to hire skilled contractors with a few clicks.
Say, you have recently moved into a new home and wish to make a few alterations in the kitchen. Looking for reliable service providers will be arduous because you know nothing about the place. An app that allows you to book a service in such situations is a blessing. You can schedule an appointment and book professional service at your convenience with your phone. Isn't it amazing?
Simply put, a handyman app links people searching for services and those proficient in delivering them. These services include home cleaning, plumbing, painting, pest control, etc. The app has multiple registered contractors, like electricians, plumbers, hairdressers, cosmetologists, and so on, to cover their respective services across the region.
The high demand for online home services makes it a booming field. The handyman app market is estimated to cross $5257 million by 2030. When so many enterprises are leaping at the prospect, designing a robust and scalable application to make your presence visible seems the rational option. 
Further, you must convert your user base into a sustainable and profitable income source to justify your investment. This article will walk you through the types of handyman app monetization models and viable techniques and tips to optimize your app and generate revenue. So, read ahead!
💡 Recommended read : Complete Guide To Start A Successful Handyman Business.
Types of Monetization Models
Handyman app monetization models have a direct impact on business success. Selecting the ideal model is one of the most relevant aspects to consider before you release your application. It influences the capacity to onboard service providers and convert visitors into customers.
However, you must know the types of models available to implement the one that suits your values, needs, and goals. A few prevalent handyman app monetization models include:
A. Commission-Based Model
Commission-based model is the most preferred model among the handyman apps. Users can book the service and pay for the same. The handyman serves the customer and receives payment for his work. However, the amount a handyman gets is typically less than what the customer had paid. The difference between the amounts is known as commission. 
App owners retain commissions in exchange for creating a platform that brings customers and service providers closer. A handyman attains the full reward for delivering service as users pay the commission. Thus you earn a determined percentage from every service users render from your app. 
Sustainable commission rates lie between retaining service providers and users on the application and amplifying profits. However, there is no one-size-fits-all rate for the digital marketplace. The commission rates can range from low to massive; deciding the commission you deem fair is on you.
Features
Lessens the friction for users and service providers to join the platform.

You monetize every time a user pays to engage a product or service in your app.

It scales tremendously; the higher the value of service, the higher the revenue.
B. Subscription-Based Model
The subscription-based model requires a recurring fee to access the platform. Users pay monthly, quarterly, or yearly, per their convenience, to purchase a membership or subscription. It allows you to lock in customers for a longer duration, although you need to win your customers for that, not only once but through every billing cycle.
Customers typically pay in one-off pricing and acquire or provide the required service as the relationship fades into the background. Subscription models promise a premium experience and regular update cycles to users. It assists you in developing robust relationships with users and capitalizing on its compounding value.
However, a compulsory payment or an unnecessarily high fee can discourage users from exploiting your app. Hence, you must offer a unique and pleasant user experience and superior value to make it worthwhile for customers and providers. The attractive features will compel the users to subscribe to your platform and reap its benefits.
Features
It promises a consistent source of revenue and income.

You can build long-term financial sustainability and grow your venture.

Simplifies the revenue stream prediction and demand forecast.
C. Freemium Model
You might have already guessed it; the third model combines two words, free and premium. The freemium model implies cost-free core offerings to customers. It begins with free features and furnishes premium services to users who pay for the additional capabilities and upgrades. It is a terrific way to generate leads and sell an expensive version of your app to users.
Suppose you operate an UBER-like app to facilitate taxi rides. Then, you can deliver basic and ordinary services to your customers, like booking a taxi and getting it timely. The premium or paid users, however, can leverage an advanced service with the availability of discount coupons and select the vehicle they wish to book.
You can implement the freemium model to monetize your app and acquire maximum users. When you deliver more than a quality experience and give customers the freedom to pay if they want, they will likely recommend your business to their friends and acquaintances.
Features
You can gain trust and form a loyal customer base by charging no extra fee.

The exponential user growth produces healthy revenue and profits.

It helps in enticing new customers and getting them hooked on your services.

D. Advertising-Based Model
Visibility on the digital landscape is necessary to increase revenue and broaden the scope. Who would want to miss a chance of coming to the top in the middle of cutthroat competition? Yes, you answered that right, no one! Service providers often purchase advertisement privileges to make their services visible on the platform.
You can earn more by charging a reasonable fee to advertise or feature a particular service provider higher than the others. Suppliers pay a fixed amount and generate a steady income stream. However, the advertising model is a double-edged sword where you are catering to two audiences with conflicting interests.
Where sellers are eager to promote their service with a listing or ad, buyers find advertisements a hindrance. Excessive ads can interrupt or disrupt users and be detrimental to your business. Hence, striking a balance between advertising and user experience is essential.
Features
An exemplary model to instigate a new revenue flow.

You can promote a top-grade service and attract new users to your portal.
It provides a top-line method to boost growth and organic traffic.
Strategies For Monetizing Your Handyman App
On-demand handyman app development comprises various complex stages, from planning and research to designing and testing. Regardless of the complications, apt strategies to monetize your final result will always be worth the effort. Some of the compelling solutions to amplify the income from the application are:
A. Pricing Strategies
A pricing strategy is imperative to set up your app and make money. The pricing approach has a mutual relationship with success. It affects your app rankings and influences audience engagement. There are primarily three types of methods:
When you set a price and stick to it for a long-time, it is known as the fixed-price approach. Users can avail of the services at a determined price.
Dynamic pricing refers to the strategy where prices of services vary over time. The cost of services depends on the latest market demands. 
Surge pricing is a supply and demand model. It is activated when there are not enough handymen to handle a surge in customer requests. The price is calculated depending on real-time demand.
In essence, a suitable strategy can assist you in understanding and improving the return on your investment. You must consider your goals, target market, product value, customer orientation, and app purpose to select the correct strategy.
B. Partnering with Local Businesses
As they say, "The more, the merrier." Even if you are skilled or have a few experienced employees to handle services, it is not always enough. Customers will search for immediate services once your app takes off, and a handful of technicians will not be sufficient. Here is where you should consider partnering with local businesses and startups to get more hands.
Creating a Network of Service Providers
Many handymen find it challenging to get customers. Creating a network with nearby providers will not only help you, but it will also aid them in delivering services they excel at whenever a customer requests it.
Offering Exclusive Deals and Promotions
You can facilitate tempting deals and advertising techniques to promote the service of a specific business. While their quality services will assist your business, the promotions and discounts will make them visible to the customers.
C. Providing Premium Features and Add-Ons
A handyman app acts as an interface between service providers and customers. You must take care of both parties to reap the benefits. Where marketing deals and advertising will help retain service providers, you can improve customer engagement by furnishing add-ons and premium features.
You need not charge your customers for every feature. Instead, offering advanced capabilities at a fixed fee while providing the primary services for free is more feasible. Your paid customers can leverage modified search options to discover and book contractors.
Personalized Recommendations
Customers with premium access can avail of personalized services and recommendations that suit their requirements and interests. You can emphasize their needs and expectations to deliver tailored service, leveling the additional fee they pay.
An effective resolution to an issue can do wonders to increase customer service. You can ensure your paid customers receive 24/7 customer service to assist them with their queries and concerns.
Tips For Maximizing Revenue
There are many routes you can take to accelerate revenue generation. The most common tips include
1. Optimize User Experience and Design
You have planned a great and flawless on-demand handyman app development users can utilize on the web, mobile, and desktop. That is a lovely way to provide seamless services, but accessibility is not the only factor to work on. About 90% of users stop engaging with an app due to poor performance. Your app should be easy-to-use, pleasing in appearance, and gratifying to cruise from one page to another.
Moreover, ensure your tactics to monetize your app do not drop off the UX. The app design must take note of users' requirements and offer smooth navigation. You must strive to make good impressions all the way from booking service to completing payment.
When you hit the right balance of functionalities and features in your user experience, you will leave clients satisfied and happy. And you know what happens then? The delightful experience will compel them to come back for more!
2. Offer Discounts and Loyalty Programs
As said, you have to earn loyalty, whether it is your favorite person or a brand. In your case, you have to win the trust of your clients to keep them on your side. Some users do not prefer purchasing in-app offerings or regular subscriptions. But everyone likes a good deal, yes? 
You can drive conversion by presenting eye-catching discounts and loyalty programs to users. Approximately 37% of consumers are willing to pay to receive an enriching loyalty program. Further, coupon and discount codes can change the behavior of 83% of regular customers. You can group the discounts and rewards with a referral campaign. This way, a user will need to perform or conclude a specific action to avail of them.
3. Leverage Data Analytics to Optimize Pricing and Promotions
With new trends and innovations, knowing what your customers want is nothing less than a pain. Data analytics is such a buzzing technology that aims to simplify the process. Around 57% of companies use data and analytics to drive strategy and transformation.
So, how does it work? Data has become an indispensable part of the digital realm. Your app generates piles of data daily as log files, customer-related data, and transactional data. You can use the accumulated data to determine customer patterns and understand their behavior to make sound decisions.
Data analytics helps derive value from user data and gain valuable insights to predict their next move and improve the overall app performance. You can measure the impact of current pricing and promote campaigns and evaluate users' interaction with them.
4. Continuously Evaluate and Adjust Monetization Strategies
So it should be easy to form a broad user base now that you have some effective tricks under your belt, right? Well, not really! If you think implementing the best solutions to monetize your app is the end of it, you are mistaken. Market conditions change depending on the present needs of customers. After adopting the new strategies, you must assess the app's performance and observe how users respond
Moreover, you must fine-tune your methods to meet customers' demands for an impeccable experience. Ensure that your monetization efforts do not overly intrude on the customer journey. The key to an optimal conversion strategy is to offer quality services that entice users to invest in your app.
Recommended read: Apps That Every Handyman Business Needs
Best Practices For Successfully Monetizing Your Handyman App
Developing an Uber for handyman app development solution is the first step to a favorable business. However, you must practice some practical strategies to monetize the app. Listed below are the best ways to ramp up your app revenue stream:
A. Importance of Transparency and Communication with Users
Users often only desire to learn what they can expect from a particular service. However, setting unrealistic expectations to outshine your competitors can be a downfall for your company. That is why it is critical to be transparent and inform customers what they will get. 
Whether you are releasing a new product or discontinuing a service, do not keep your audience in the shade and particularly refrain from lying. Moreover, attracting new customers should not be your only priority. Work on retaining your loyal customers so they continue engaging with you.
Begin by deciphering what your customers seek and giving them that to satisfy their demands. Further, acknowledge their opinion and address the feedback they leave after taking your service. It will help you retain users for a long time, ultimately increasing your revenue. The more transparency and clarity you provide, the more you will step up the growth ladder.
B. Balancing Revenue Goals with User Satisfaction
Suppose you plan to incorporate an advertising model to boost your revenue. Your app will show ads to promote services, and you will get an amount for every click on the ad. The idea will only work as long as you do not compromise user satisfaction. 
How would you feel when you want to book a quick service, but the application keeps serving you with unnecessary advertisements? Maybe using the other platform would sound better.
Customer satisfaction is closely knitted with retention and revenue. It does not take much for a user to abandon the platform if your services are not up to par. If you fail to deliver satisfaction with your high-priced services, they will attain it from other apps. Therefore, aim for a customer-centric culture to attract and sustain customers that guarantees brilliant customer service.
C. Building Trust and Reputation in the Industry
The obvious factor that helps users trust your business is the security and honesty you promise. Data privacy has always been one of the hot topics in the virtual sphere. When your business uses customers' data, holding the information securely and confidentially is essential. A minor breach from your side can cost you all your customers and ruin your reputation.
About 48% of users say earning trust is more tricky than ever for companies. Establishing and maintaining strong customer relationships is the answer to building trust and credibility in the marketplace. Happy customers will recommend you to their friends and acquaintances on a positive note and contribute to your success.
Conclusion
Supply-demand imbalance, lack of time, and delayed service are the main factors hyping the use of handyman apps. Is the limited knowledge of how to build an on-demand handyman app impeding you from developing your app? On-demand app development does not have to be challenging when you have the required tools and resources to frame the platform. Further, you must plan to turn your business revenue-generating.
Every business is different and unique; so are its needs and objectives. Using some use cases and solutions only because it works for others is not the way to proceed. Your on-demand handyman app may offer better monetization results with strategies your competitors do not use. You must conduct a detailed analysis to understand your customers and adapt your approach accordingly.


THE AUTHOR
Mohit Yadav
As an expert in Digital Marketing, I always look forward to keeping up with the latest trends and customers' changing demands. Hence, I focus on content that updates the readers in-depth about the industry.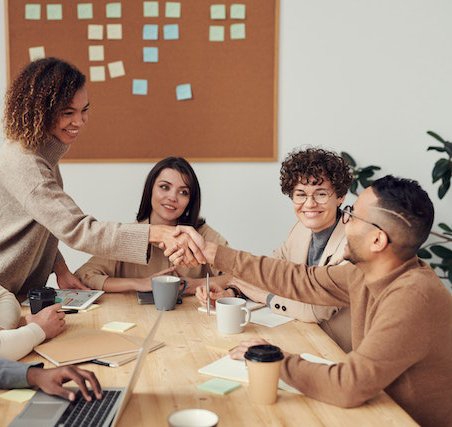 Get ready to digitally transform your business.
Let our team help take your business to the next level. Contact us today to get started on finding the perfect solutions for your business needs.