How To Build Your Online eCommerce Store: Step-by-Step Guide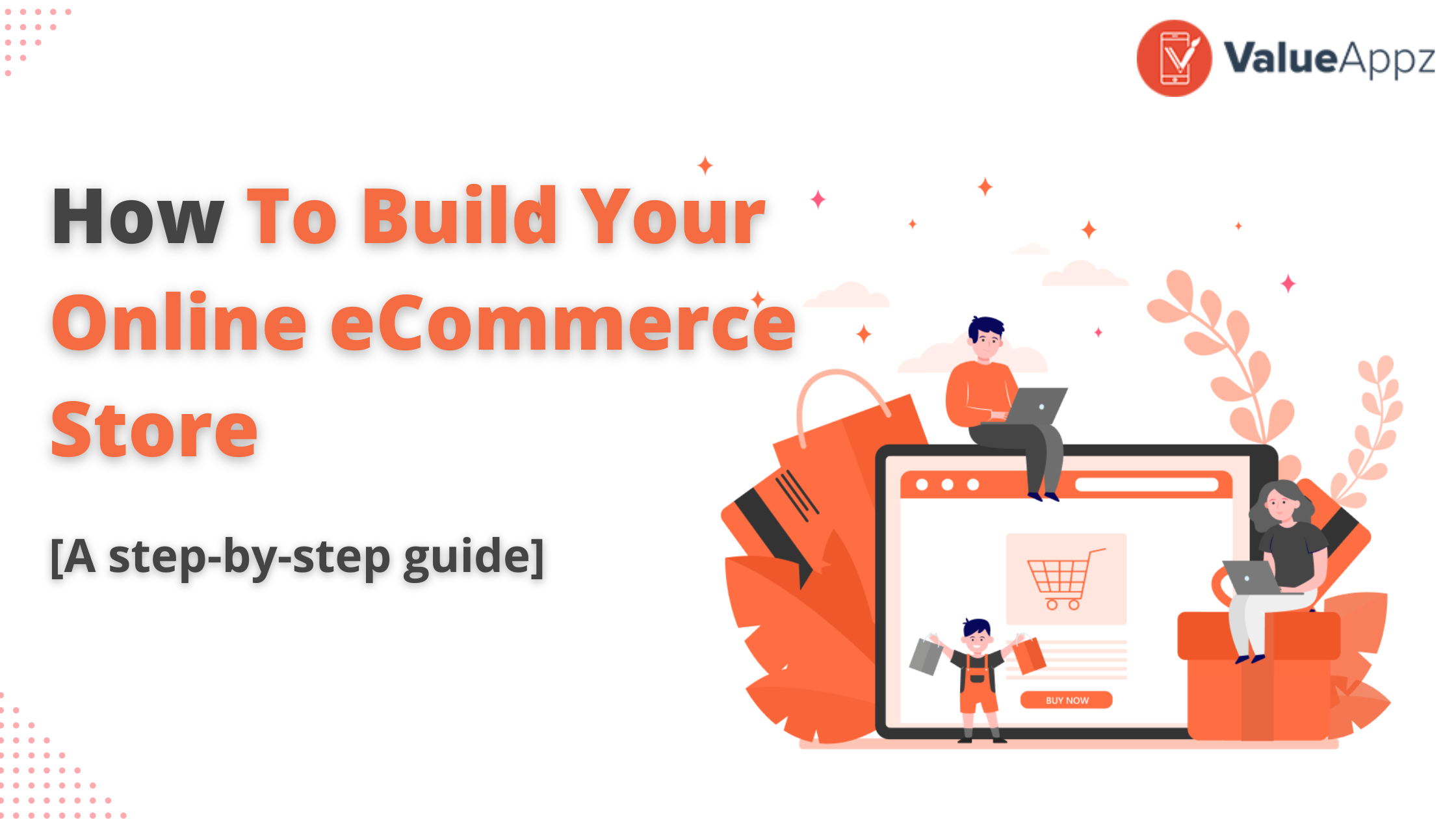 Conventionally, success in commerce was defined by a simple rule. 
Make a place for your cart 

Be louder than your competitors to get more foot flow

Operate at minimal cost to pocket more profits
But, in the 21st century, it's not the same anymore – everything is going online. 
Usually, big, vocal brands fail to connect with today's customers. The physical location acts as an obstacle rather than a convenience. And, not to forget, when small stores create an online store they have the potential to operate with a lean budget and without inventory. 
So, when everything is going online, if you are not cashing out of it, you are missing a golden opportunity.
We have seen this in the case of the internet, Cryptocurrencies, and almost everything. Adapting to these changes quickly, without saying "Who moved my cheese" makes a significant difference in carving a spot in 12 million to 24 million e-commerce sites globally.
Wait, did these numbers make you think it's a competitive market?
Don't worry! Less than 1M of the e-commerce sites sell more than $1000/annually, so there's ample room for growth. 
Now that you have an idea of the e-commerce world, and how many people are making money with their own online store, let's shed light on some e-commerce stats and facts.
eCommerce Statistics You Must Know in 2023
In the past few years, the retail sector went through some big turmoil. But, those unfortunate global events only accelerated the growth of digital sales. So, if you are thinking the future looks bright, it's high time to consider the stats: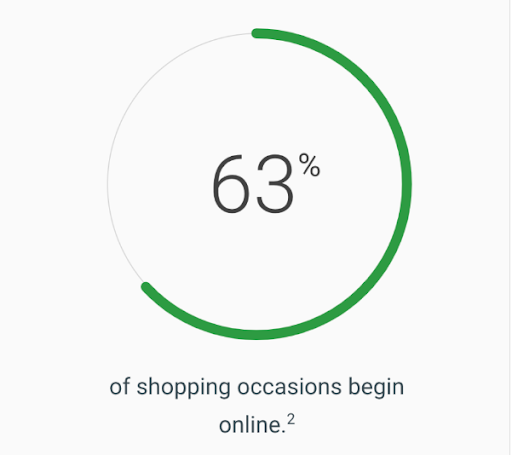 Source – Drip 
The initial research starts online whether a person buys from an online eCommerce store or a brick-and-mortar store.  
Based on those data points, it's clear that the eCommerce industry has undergone its most significant transformation, yet far from being over. The market environment for creating an online store is as favourable as it can be despite the economic uncertainty. 
Also, considering the stats above, there's a differentiation opportunity. If more than 50% of spending is going to be on smartphones, offering customers a convenient and usable shopping experience on their smaller devices – could be a BIG DIFFERENTIATOR. 
Without any ado, get into the ecommerce industry to win a share of the growing profits. After all, your first sale isn't going to happen by itself. 
If you are unsure where to start, we will walk you through everything you need to know to create your online ecommerce store. 

What are the 6 Easy Steps to Start an Ecommerce Store?
Here are step-by-step instructions to create a successful online store. 
#Step 1: Choose a Niche 
Undoubtedly, the e-commerce market is hyper-diverse. 
Even the industry giant "Amazon" once started as a niche retailer. So, it's advisable to do some homework on e-commerce niches to find your focus area before you start creating an online store. 
Get a "SWOT" Analysis Done
Is the term new to you? 
Don't worry, it's not rocket science! 
"SWOT stands for Strengths, Weakness, Opportunities, and Threats". It's a simple yet effective way to access different niche and product ideas. 
   

Strengths 

  Weakness
Opportunities 
Threats 

Things your company does well.

Things your company lack on.

Fewer competitors in your area. 

New competitors stepping in.

Qualities that separate you from others. 

Resources limitations

Analyze your target audience

Changing customer behavior for your brand.

Tangible assets like intellectual property, proprietary technologies, capital etc. 

Things your competition is doing better than you

Emerging needs for your provided products and services.

Changing regulatory environment. 
At first, it may seem like that all the good ecommerce niches are already taken. But, it's not the complete truth. 
With the right research, you can discover unfulfilled customer needs even within popular product categories. 
Let's take an example of toys. Nowadays, parents have concerns about exposing children to unsafe chemicals used in making toys. So, taking this gap, creating a toy brand which is safe and handmade is all that will make the difference. 
You can also find gaps in your target market. Simple, tap into: 
Social Media – analyze concerns, complaints and recommendation requests, voiced by your target audience. 
Google TrendS – compare and contrast the search volume for different product types over time.
Understand Your Customers 
A groundbreaking product idea is born when the needs, preferences and interests of the target audience meet. 
So, it's imperative to create a set of ideal buyer personas, populated with:
Psychographic Data – Values, beliefs, aspirations and concerns

Demographic Data – Age, occupation, income and location
Related Read: Which Businesses are in Demand for Online Store?
#Step 2: Choose Your Domain Name 
Like your online store, your domain name should also be a unique customer identifier. Aside from guiding them to your online store, a perfect domain name also improve brand recall and awareness. 
Here are some tips to generate a domain name for your e-commerce store: 
An "exact match" domain name used to be a popular choice among small startups and small or midsize businesses. The reason behind this popularity is keyword-rich names that make it easier to rank in the search results. But, this is not always true for most businesses.  
Don't use creative spellings or unfamiliar words 
In the rage to be unique, don't get too creative when trying to blend different words. You might end up with something unintentionally offensive or inappropriately funny. 
It's essential to keep your domain name simple and 12 characters. That's an ideal length to remember easily and type. Besides, you will need similar social media handles for your website – try to keep it also short. 
#Step 3: Choose Your Ecommerce Store Partner 
Now the question is – "Is it really that difficult to choose the right eCommerce development partner"?
Don't worry; we got you covered! Here, we have pocketed some of the most important points you should consider while partnering with your potential agency for your eCommerce venture. 
Does your potential eCommerce development company understand your business goal?

How experienced is the agency? 

What is their development approach?

Please pay a visit to their portfolio and blog section.

Do they have experience with new technologies?

Does the development agency have a large enough team? 

Do they meet timeframes? 
Once you have gone through the above pointers, selecting the right company to help you start your e-Commerce online store becomes easy. After all, it's a crucial decision, and you should leave no stone unturned when evaluating the potential options.   
#Step 4: Craft the Look of Your Online Store 
Probably by now, you have got your eCommerce store idea, your domain name, and your technology partner lined up.
Right! 
Now it's time to bring your eCommerce store idea to life. For example, you can choose a template that clearly portrays your business ethics and then customizes if to fit your business branding: Considering headless ecommerce platforms could further enhance your customization options and streamline your branding process.
Add high-quality visuals and branded assets

Customize fonts and text sizes

Experiment with different page layouts and product listing types 

Personalize your colour scheme

Integrate social media accounts and content 
#Step 5: Add Products to Your Ecommerce Store
To make your e-commerce store an unforgettable experience and your products easy to find, it's important to set up your product category pages, write excellent product descriptions and upload product images that will sell.  
An excellent product description addresses the customer's concern, lists the product's features and highlights the primary benefits to prompt a sale. 
To be precise, the secret to product descriptions that convert is:
Explain who this product is for. 

List the crucial product characteristics.

Recommend the product. 

Assist buyers in envisioning where they'll use it. 
It's recommended that you should not skip product photography. To get great product photos, you can opt for the following: 
You can have professional photographer click photos of your products.

Otherwise, you can have a homemade photography setup to shoot attractive e-commerce photos. 
Besides, you can consider getting 360-degree for higher-value items. According to Webrotate 360, business owners witnessed a rise of 5% to 40% in online sales after 360 product view functionality to their online store.  
Product categories are essential to display your catalogue and rightly make your inventory more discoverable. 
Remember that eCommerce stores carrying more enormous stocks also add bonus categories to facilitate discovery. Often, they are rooted around common customer search queries or season based. 
#Step 6: Finally, Set up Shipping 
Finally, everything funnels to how your products will reach shoppers. This focuses on integrating the right e-commerce shipping strategy because 56% of customers will not buy from a retailer after a bad delivery experience. 
So, keep in mind to sort it all in the end. 
Determine Your Shipping Policy 
A shipping policy sets the right expectations among new customers. It needs to clearly outline the costs, terms and any constraints of your delivery. So, to create a shipping policy for your e-commerce store, consider the below question –
Are you providing free shipping, a fixed price or a variable fee?To make it precise, work out a realistic "free shipping" threshold to appeal to more buyers and motivate higher order value. Else, you can choose a flat fee structure for different types of deliveries – standard, priority, 48 hours and many more.
What shipping partner do you choose?Timings, prices and shipping restrictions vary from one shipping partner to another. So, before keeping a finger on anyone, consider all the options available to you and prioritize those offering the best price-to-value ratio.
Do you plan to ship internationally? 
Before you start shipping internationally, consider selling and shipping to nearshore destinations at first to scale your market reach. Then consider selling internationally. 
Choose E-commerce Shipping Solutions Wisely
If you are perplexed about choosing the right shipping solution for your e-commerce store, consider doing the following.
Compare shipping rates

Print shipping labels

Automate shipping updates with shopping solutions
Considering these, you can easily integrate it with your e-commerce platform and configure it to match your operations workflows.
Rome Wasn't Built in a Day
But you can create your online store in under 1 minute. ValueAppz provides everything for getting set up quickly, including tools for development too, payment integrations and many more. 
Though the process can feel at first like you're solving a head-scratcher of a puzzle, with our industry experts, it's rewarding at the same time. 
Your main job is just to brew a concrete business plan. And once that's in place, you can easily create your online store and start selling the next moment. 
How to Start Online Store? – FAQs
How to create an e-commerce store for free? 
Yes, you can create an online store for free with ValueAppz's 21-day free trial. So despite your business nature and size, creating an online store to reach online customers is free and easy.
How profitable are online stores? 
The profitability of your online store will depend significantly on your up-front investment, the profit margins on your products, and how much you invest in marketing, advertising, operations and shipping.
How can I make an online store successful? 
Your eCommerce store's success depends on four factors — 
Product relevance and quality 

eCommerce store performance 

Pricing strategy and targeted marketing campaigns 
Besides, ensure you have in-demand products, price them rightly, promote them to the right target audience and cater an unparalleled online shopping experience. 
How do I build an e-commerce store from scratch? 
To create an online store, you need to have a strong business plan, choose products, and get all your logistical ducks in a row. Then, choose the right technology partner to assist you throughout the development journey to meet your store's functionality requirements without leaving a burning hole in your pocket.
THE AUTHOR
Shailza
I am a passionate Digital Marketer and writer whose biggest obsession is to explore the latest marketing technologies and growth hacks for helping businesses! I love to write about different marketing strategies!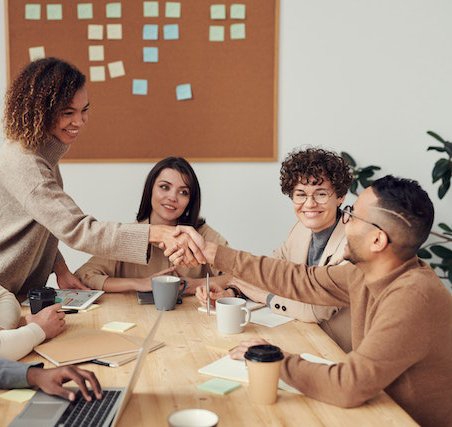 Get ready to digitally transform your business.
Let our team help take your business to the next level. Contact us today to get started on finding the perfect solutions for your business needs.