Move Your Grocery Store Business Online and Become Market Leaders
August 5, 2021
Giandeep Singh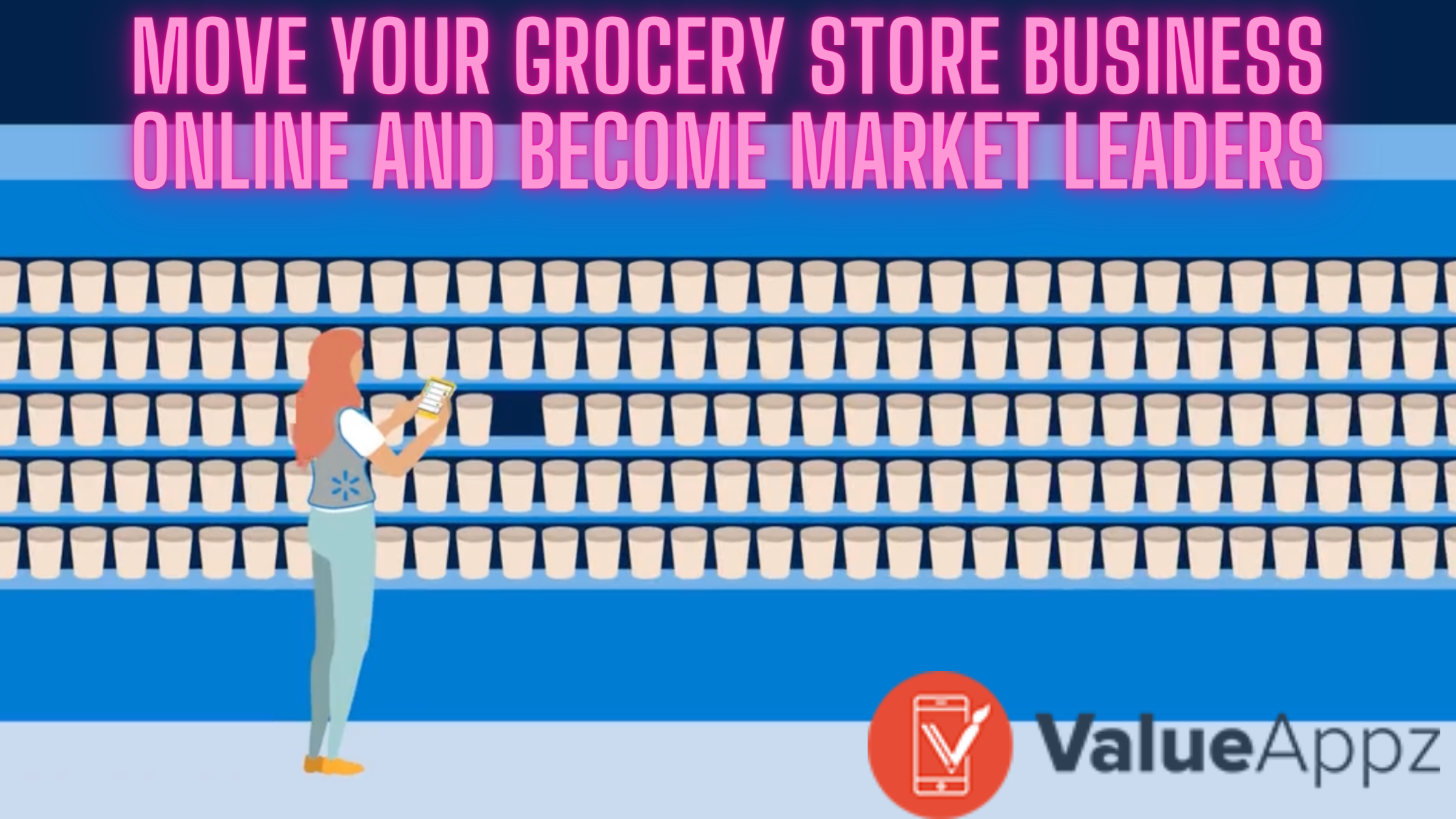 Table of Content
Follow Us
The world is moving on from the pandemic at a fast pace. But people still are reluctant to venture out of their homes for every tiny thing or are simply too busy to do so. Grocery shopping is an integral part of people's schedules, and delivery service is more than welcome in the modern world. The online grocery market has seen a remarkable growth in the last two years and is presently valued at around $189 billion in 2019.
The online grocery market is expected to register an average growth rate of approximately 25% for the next decade. There is obvious potential in this market, simply because many people now prefer to save time by having their groceries brought to them. Research points out that almost 75% of people would prefer to continue shopping from grocers who fulfilled their needs during the pandemic. So, if you are contemplating entering the online grocery business, the best time is right now.
 Launching Your Online Grocery Business
Are you looking for information on how to launch your own online grocery delivery business? Do you want to take advantage of this promising market? Then you must prepare yourself with data on the options available to you. Several successful companies exist in this market, like the Indian BigBasket, the American Instacart, or the Egyptian Elmenus. All of them serve large markets and undoubtedly dominate their respective local markets. In this article, we will go through the many options available for grocery app development and walk you through the process of creating an app like BigBasket or Instacart.
 First, you must recognize that grocery app development is time-consuming and expensive if you work from the ground up. But that is not the only way for you to launch your grocery delivery app. A grocery clone app development company can provide you with the best available on-demand grocery delivery script for a fully functional app. Additionally, these solutions are dependent on simple business models to adapt to your own needs with as much involvement as you need.
What are the different kinds of app development?
There are three kinds of grocery app development solutions available to you: white label app development, grocery clone app development, or custom app development. 
 

White label grocery app:

This kind of app is essentially a ready-to-use piece of software. The app has already been designed, coded, and tested by the development agency, often based on apps like BigBasket. The development team can then customize the app to fit your brand. A

white label grocery app

is, therefore, also the cheapest option. It will come for either a flat rate or a monthly fee from the developer. The small cost and time requirement means that the time required is generally less than two weeks! All the features are the bare minimum, but extra money will ensure more advanced features are included. The

on-demand grocery delivery app script

has already been tested and deemed market-friendly, so there are no worries on that end. 
 The disadvantage of the method is that you will not own the source code for the app. If anything breaks, then you will have to turn to the developer for problem-solving. This option is best if you are new to the industry and are planning to start small scale. For example, you only have half a dozen drivers and a similar number of grocers that can serve in a small city – in this case, a white label grocery app will be your best bet. 
 

Grocery delivery clone app: This kind of app development can take up to a few months to be executed, and it will cost slightly more than a white label app. The clone script is essentially a complete copy of the code of popular apps like Elmenus or Instacart. Design and branding changes are made, and the grocery clone app development company

will edit the source code to your specifications. Removing or adding features as you need.
This kind of app development will ensure you have access to all the necessary aspects and – depending on the money you are willing to pay – even a lot more of the advanced features. The cost itself is dependent on the time it takes to make the app and is dependent on an hourly rate. This kind of app development can easily take a few thousand dollars in total. The ownership of the source code is dependent on the company – many companies will give you rights to the app but charge you extra. The option of ownership ensures you can maintain your app.
Let's Build Something Awesome Together.
A clone grocery app will be best if you have more time, money, and experience. Your target is to scale up, but you have a limit on how far you want to go – for example, your goal is five cities and several dozen drivers. You need space to grow, but app development cannot take too much time – here, grocery clone app development is your best bet. It is important to note that often the limits of the original are also the limits of the clone. For example, BigBasket is a remarkably successful app. It runs in 30 metropolitan cities in India and holds a catalog of 18,000 different vendors. These numbers will also be the limit of a BigBasket clone app, that is, if the clone app has every single advanced capability that the BigBasket app also has. So, when you are choosing a clone app, remember your goals for your business. Look at what you have available before selecting which clone app agency you would like to employ. 
 

Custom app development. Custom app development is both labor and financially intensive. Custom app development means you own the source code, you have access to the exact and unique features that you want. Creating an app from scratch can easily take many months and even years to complete. Moreover, the cost of developing a custom grocery delivery app can be well into the hundreds of thousands of dollars. Custom app development is a costly endeavor, and you must only undertake it carefully. You must have considerable experience with the market and a familiarity with the pitfalls you will encounter. However, in terms of scalability, this is the best option. Making an app like BigBasket will suffice for building a robust app with good scalable potential, however. Having an app developed from scratch is doubly risky because there is little a clone app will not solve for you. 
Foraying into the online grocery delivery business can seem like a scary prospect. But ultimately, all you need to effectively launch a successful grocery delivery app is to understand what you need. 
Essential Features of a Grocery App
Let us have a quick overview of the features a well-rounded grocery delivery app should possess for an enhanced user experience,  
 

There should be a separation of apps.

What does this mean? Simply put, the administrator, the vendors, the drivers, and the customers should all have separate apps to use. Doing this makes it easy to ensure that everyone only has access to the relevant information. This will also help to streamline the process of running the business. The grocery vendor does not need access to the order history, and the delivery agent only needs to know where to take an order.
 

Security and transparency should be your first concern.

As a person who will be getting access to the financial information of many customers and vendors, you need to ensure all transactions happen behind secure firewalls and through the correct channels. Moreover, all parties should be aware of how much money they are spending or receiving at any given time. This will help you maintain your books and allow the grocery vendors to maintain theirs.
 

Robust system for handling feedback and complaints.

To maintain customer satisfaction and ensure that your partnered vendors and delivery agents can do well, you must address all complaints. And ensure that both the vendor and driver can view the feedback to evaluate their progress. Additionally, you must be open to feedback from the grocery vendors and delivery agents to ensure maximum efficiency in communications.
 Once you have done your research and decided on a plan for your business, the only thing left for you to do is contact the professional grocery clone app development company. You must engage in detailed discussions with them to avoid any confusion at a later stage. And to ensure that they can follow through with your plans. Do not let your efforts be in vain due to a simple breakdown in communication. On-demand grocery app development is here to help you grow your business in an efficient manner.
Get in Touch With Our Team Now.
THE AUTHOR
Giandeep Singh
I am a writer and marketing specialist who loves to explore new digital strategies to boost business growth online.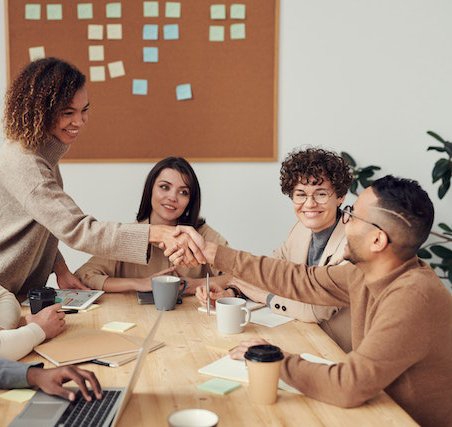 Get ready to digitally transform your business.
Let our team help take your business to the next level. Contact us today to get started on finding the perfect solutions for your business needs.