Latest On Demand Delivery App Development Trends And Predictions
April 4, 2023
Harjyot kaur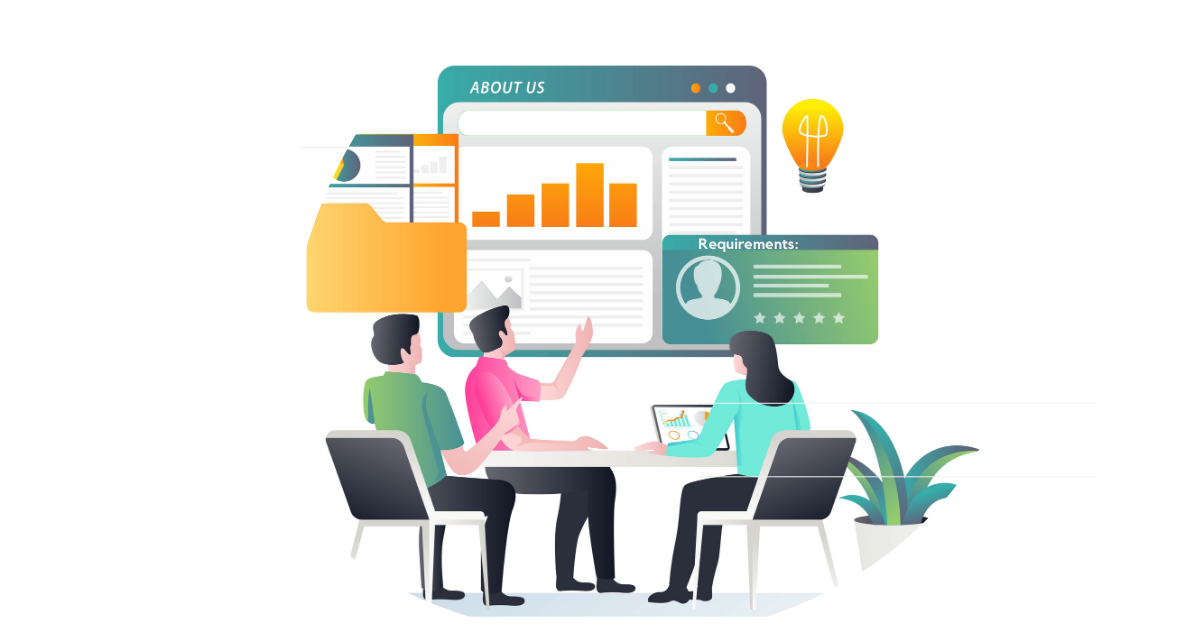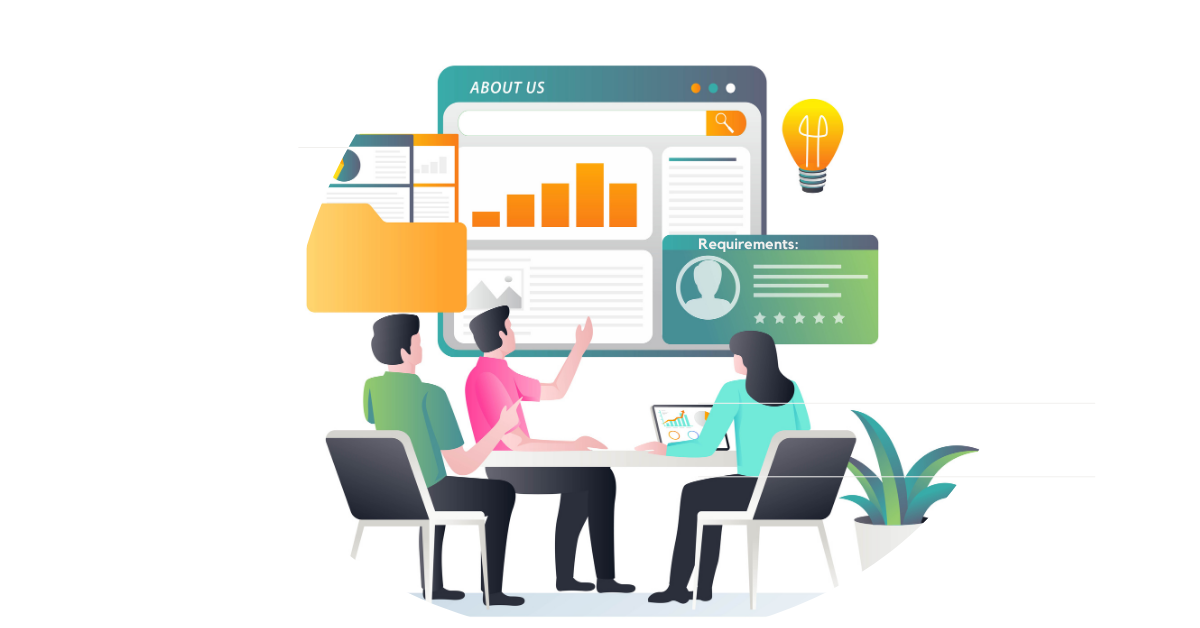 Summary– The rise of on-demand delivery apps has transformed how businesses operate, with more and more companies adopting this model to meet the growing demand for convenience. If you, too, are planning to invest in the on-demand market, check out the latest trends and how this industry is multiplying every year with our blog.
Introduction 
On-demand delivery apps have solved several problems, from getting food to medicines, groceries, and flowers delivered to the doorstep. With time, entrepreneurs have realized the value of the on-demand delivery industry and have shifted their focus toward it. 
What do you think makes UberEats, Instacart, Practo, BlaBla, and TaskRabbit so successful? The primary reason is the convenience that these applications provide to the users. Further, these apps have useful third-party integrations that allow for quick payments and real-time order tracking. One common strategy that all these giants follow is the regular changes in their apps based on the latest trends. The change in the customer's demands leads to these apps updating their services as per the needs.
What are the reasons that entrepreneurs are entering into the on-demand delivery industry? Why should offline businesses move to on-demand delivery businesses? The blog will help discover how on-demand apps have developed throughout the year and their predicted future growth. 
Let's begin by looking at how businesses have reshaped after the introduction of on-demand delivery apps.

Businesses before vs. after on-demand delivery apps
Businesses were running even before the on-demand delivery idea was invented, but they had to face more challenges, making the process time-consuming. For instance, customers had to visit the grocery store to buy the items. In situations where they had to wait for too long or had to buy a thing or two, they would prefer store options that were more convenient at that time. It led to difficulty in retaining buyers. With the introduction of on-demand delivery, stores are now able to deliver these groceries to the doorstep, leading to better customer experience as well as retention rate.
To better understand the role of on-demand delivery apps, let's take a look at how businesses were before and after it. 
| | | |
| --- | --- | --- |
| Aspect  | Businesses before on-demand delivery apps | Businesses after on-demand delivery apps |
| Delivery time | Slower and less predictable | Faster and more predictable and reliable |
| Delivery cost  | Higher due to in-house fleet | Lower due to third-party services |
| Convenience  | Limited as customers had to physically visit the place | Higher as customers can order and receive delivery anywhere |
| Competitive advantage | Limited for small businesses  | High and allows small businesses to compete with larger companies |
| Customer experience  | Inconsistent and often poor  | Better customer experience with easy ordering and real-time tracking |
| Scope of business expansion | Limited to local areas due to delivery constraints  | Expanded to national and international markets due to third-party delivery services |
Facts that prove the popularity of on-demand delivery apps
With each passing year, the on-demand app sees a rise in its growth. The primary reason for this growth is the availability of smartphones among all generations. Today, 6.92 billion (86%) of the population worldwide uses smartphones, and this number is expected to rise to 7.33 billion by 2025. With the use of smartphones, businesses are able to provide solutions via mobile applications. For instance, people had to visit a restaurant to enjoy meals earlier, but now they can order through food delivery apps like Uber Eats. The same is true for groceries, flowers, and home services.
One trend that has taken over this market is same-day delivery or delivery in a few hours. We found out that the studies prove that 41% of customers are willing to pay an extra charge for same-day delivery. Further, 24% of buyers will be quick to pay more to receive the order within one or two hours. 
Free delivery is another major reason that attracts the target audience. As per the reports, 82% of the USA population is willing to purchase more items in order to take advantage of a minimum spending 'free delivery' option. For example, Zomato provides free delivery on food purchases to a certain amount. 

The above statistics prove that if the on-demand apps provide more useful and convenient services like free delivery and same-day or same-hour delivery, the users are ready to take advantage of it even if it means paying a little extra for it.
Latest trends to consider in the on-demand delivery market
The on-demand delivery app industry is one of the fastest-growing sectors of the economy. It has seen tremendous growth in recent years and is forecasted to continue its upward trajectory in the coming years. On-demand delivery apps have revolutionized the way people shop, with customers now able to order items from their favorite stores and have them delivered to their doorstep in a matter of minutes.
AR and VR technology
Augmented and virtual reality are entering the on-demand industry as well. Adapting these technologies can help enhance the customer experience, boost business sales, improve communications, and provide comprehensive analytics to understand consumer behavior better.
Hyper-local delivery
As on-demand delivery apps are found everywhere and in all industries, customers will likely demand faster delivery times. Hence, businesses will have to focus on hyper-local delivery, where users can quickly connect with the local vendor to receive the service within a few minutes or hours. 
Personalized delivery experience
In the coming time, on-demand delivery apps will focus more on providing each user with a personalized experience. Though personalization already exists, it is to gain more importance as it helps ensure that the users keep returning to the application to avail of the services.
Integration with voice assistant
Integration with voice assistants is another top trend to look out for. When these services are integrated with voice assistants like Alexa and Google Assistant, they can help users place orders simply by speaking to their device, making the process seamless. 
Contactless ordering and delivery
Contactless delivery has become a noticeable trend after COVID-19. As customers prioritize safety and hygiene, on-demand ordering and delivery apps have implemented this trend by leaving the order at the doorstep, making digital payments, and creating a digital signature for confirmation. 
Top on-demand industries that startups and small businesses can invest in
The on-demand market comprises several industries, such as food, grocery, pharmacy, beauty, and so on. As a startup or a small business entrepreneur, you may face a challenge in deciding the right industry for your business. We have listed below the top on-demand delivery apps that can help you take a boost.
1. Food delivery industry
Food delivery app development is one of the top ideas for businesses. Over the past years, the food industry has seen tremendous growth in the online market. A huge number of companies have adopted food delivery app solutions, and the food delivery app industry is predicted to reach $320 billion by 2029. 
Food delivery apps have allowed customers to enjoy various kinds of cuisines in the comfort of their homes. Developing such applications can help startups and small businesses to stay competitive. Creating a food delivery app that provides customizable solutions to its users can help take the lead.
2. Grocery delivery apps
Grocery delivery app development is another great idea for entering the on-demand industry. Due to the bust schedules, customers now prefer to get their groceries and other essentials delivered at home rather than visiting the store. One aspect that has made it so successful is that the users can choose the delivery time and the destination that suits them the best.
Instacart, a well-known grocery delivery app, was the most downloaded mobile app for grocery delivery in the United States as of 2022. With an Instacart clone app, you can bridge the gap between supermarkets and customers and help both parties take full advantage of the on-demand industry.
3. Healthcare and fitness industry
The healthcare industry is not behind in the on-demand market. With the rise of health issues, this solution lets users quickly connect with a professional and consult without visiting the clinic. This industry was valued at USD 1.3 billion in 2022 and is anticipated to grow at a CAGR of 17.6% from 2023 to 2030.
As a startup or a small-size business, you can think about getting into the on-demand healthcare sector. With the latest features and technology being embedded into health and fitness apps, millions of users are getting registered for the apps. Health and fitness app development can help you skyrocket your growth.
4. Beauty industry
On-demand beauty apps are another market that is fuelling business growth. This whole market is expected to reach USD $191.6 billion revenue by 2027. Online beauty apps have helped several small beauticians extend their reach by providing home services and connecting with customers when they want.
Investing in on-demand beauty apps can be profitable for your startup or small business. As mentioned above, this market is yet to see its best growth, making 2023 the best time to enter it. With top-notch features and an engaging UI/UX design, you can ensure that you get a strong customer base.
5. On-demand handyman app
On-demand handyman apps have become another hot trend in the on-demand industry. With the change in customer demands, the need for these applications has risen ever more than before. Did you know that, by 2026, online handyman services will reach 129.07 trillion USD? Hence, investing in it can prove to be a beneficial idea.  
By providing online handyman services, your startup and small business can earn a great profit as the number of vendors and customers is rising every day. Building an uber-like handyman app can boost your business as the application will consist of all the necessary features with simple navigation. 
New development trends are being introduced as the on-demand delivery market continues to expand and grow. The use of AI and ML to enhance delivery routes is one such trend that has helped all on-demand ordering and delivery apps take advantage of it. Once you enter the on-demand delivery market, keeping up with the latest technologies, changes, and trends becomes a must to ensure consistent business growth.
Golden opportunity for startups and small businesses
As a startup, entrepreneurs are often confused about the perfect business idea that can help them boost their company. On the other hand, small businesses need strategies that can help them scale their brand and reach a wider audience. The facts and stats discussed in the above section prove that on-demand delivery applications are profitable for both startups and small businesses. 
Reasons why startups and small businesses should invest in on-demand delivery apps
Before investing in any business, entrepreneurs can have several questions and look out for solid reasons to invest in it. Below are the top reasons why startups and small businesses should enter the on-demand delivery business.
Reach a broader audience
On-demand delivery businesses can help companies reach a larger audience beyond their physical location. Further, it can increase brand exposure as well as the customer base, allowing the brand to spread awareness in more places.
Simplify the process
By automating the ordering and delivery processes, on-demand delivery apps can contribute to organizational efficiency. It can lower mistakes, boost productivity, and free up resources to concentrate on other aspects of the company.
Keep up with the competition
On-demand delivery is becoming increasingly common, and many customers now consider it an everyday choice. Small businesses and startups can maintain their competitiveness and satisfy client requests by investing in on-demand delivery apps.
Data and insights
On-demand delivery apps can offer insightful information about consumer behavior, preferences, and shopping habits. Making informed decisions and maximizing business plans are possible with the help of this knowledge.
Cost-effective solutions 
For small businesses and startups that might not have the means to construct and manage their delivery infrastructure, on-demand delivery applications can be cost-effective solutions.
A greater business flexibility
On-demand delivery applications provide businesses with a range of delivery alternatives, enabling them to meet the demands and tastes of various clientele.
On-demand delivery apps are adaptable to changing business requirements and expansion, offering scalability and flexibility as the enterprise grows.
The future of on-demand delivery apps
With the rise in the convenience of getting everything delivered at home, the future of on-demand delivery apps is really bright. From taxis to beauty, healthcare, fitness, dog walking, etc., several industries have entered the on-demand market to provide quick solutions and expand their services to a wider target audience. 
These applications are expected to reach new heights with customized solutions and third-party integrations. Businesses of all types are entering the on-demand market to leverage the benefits. The users look for an interface that allows them to avail of the services quickly. Hence, companies should focus on providing user-friendly apps that lend excellent services. 
Valueappz— a top-notch on-demand delivery app development company
Entering the on-demand delivery industry can be tricky and time-consuming when you don't have in-depth knowledge or a team of professionals to support you. As a startup and small business, you would want to look for cost-effective solutions that do not put much burden on your budget. 
ValueAppz is a top-notch on-demand delivery app development company with years of experience helping businesses get the right app for their brand. Our experts have valuable knowledge and experience in developing on-demand delivery apps in several industries like food, grocery, and beauty. 
Further, our clone app development solutions can help you get the perfect application in a few weeks without spending much. So, get in touch with one of our experts to get more details and an on-demand delivery app that gets your business done.

Frequently Asked Questions [FAQs]
Q.What is the future of on-demand apps?
As per the studies and stats, on-demand apps will see tremendous growth in the future. More businesses will adopt on-demand delivery apps to provide excellent customer service.
Q.What are examples of on-demand delivery apps?
The top examples of on-demand delivery apps include Uber Eats, Instacart, Zomato, BigBasket, and BlaBla, which are well-known by all.
Q.What are on-demand delivery platforms?
On-demand delivery apps act as a mediator between the vendor and the buyer by connecting them via the app's platform. These apps focus on connecting the users with local vendors so that they can quickly get the services.
Q. What is the latest trend in on-demand delivery app development?
The latest on-demand delivery app development trends include AI and ML to optimize the delivery process and use real-time tracking and geolocation.
Q. How can voice-enabled features improve on-demand delivery apps?
Voice-enabled features can improve on-demand delivery apps by giving customers a more convenient and hands-free experience, allowing them to place orders and track deliveries using voice commands.
THE AUTHOR
Harjyot kaur
As a technical content writer my focus is on creating high-quality, engaging, and informative content that simplifies complex technical topics. Throughout my career, I have continuously pursued opportunities for growth and development, refining my skills and expanding my knowledge base.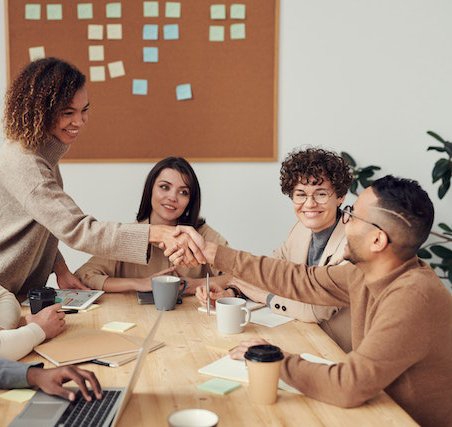 Get ready to digitally transform your business.
Let our team help take your business to the next level. Contact us today to get started on finding the perfect solutions for your business needs.